Sprouts and Caterpillars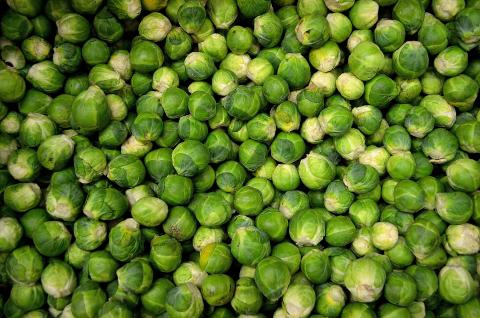 A kind friend, who is a trained horticulturalist, gave me some garden produce from his wonderful (even in winter!) garden. The large, bronze-coloured skins of the onions looked clean and fresh. The other vegetable came as a long stalk, with attached sprouts, having been harvested only recently. Covered all over with wet soil, this gift I hastily placed to one side - but completely forgot about it. When I returned, I realised I had company - worms, slugs, miniature fast running creatures and caterpillars! Needless to say, their disposal was quickly effected.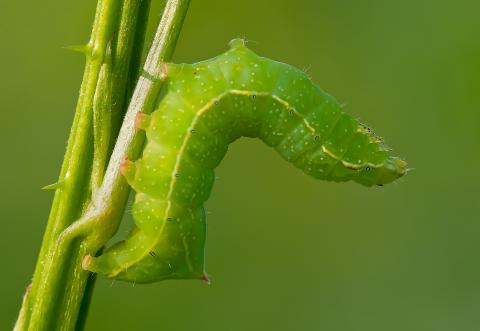 In a book I have been reading is an unusual story about a caterpillar and the love of God.
It concerned an old American Indian chief who loved His Lord, Jesus Christ, very much.  Constantly he would talk to others about Him and what He meant to him. He was asked, "Why do you talk so much about Jesus?"
The old chief did not reply but slowly, deliberately gathered some sticks and bits of grass.  He made a circle of them. In the circle he placed a caterpillar. Still silent, he struck a match and lit the sticks and bits of grass. They watched the caterpillar. As the fire caught around the circle, the trapped caterpillar began to crawl around rapidly, seeking a way of escape.
As the fire advanced, the helpless caterpillar raised its head as high as it could. If the creature could have spoken, it would have said, "My help can only come from above." 
Then the old chief stooped down. He extended his finger to the caterpillar which crawled up his finger to safety.
"That," said the chief glowingly, "was what the Lord Jesus did for me. I was lost in sin. My condition was hopeless. I was trapped. Then the Lord Jesus stooped down, and in love and mercy he drew me out of the 'horrible pit' of sin and shame. How can I help but love Him and talk of His wondrous care?" 
It reminds me of the words of King David in Psalm 40:1-3
'I waited patiently for the Lord;
And He inclined to me,
And heard my cry.
He also brought me up out of a horrible pit,
Out of the miry clay, 
And set my feet upon a rock,
And established my steps. 
He has put a new song in my mouth –
Praise to our God;
Many will see it and fear,
And will trust in the Lord.'
Images by pixabay