St Columba, Topcliffe: Grave's Death, Death's Grave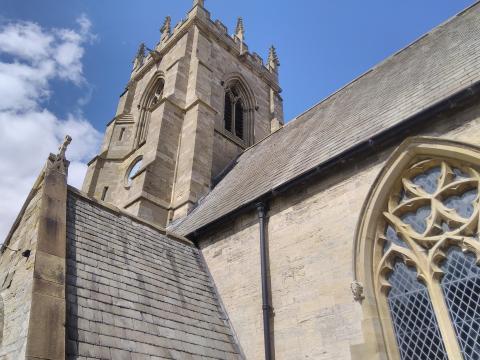 Thrice I have called at St Columba's Church in the Yorkshire village of Topcliffe; each occasion has found it padlocked. Instead, I ate my packed lunch, which was the remains of our last fellowship meal on the Sunday before. In the grounds, wild and cultivated flowers bloom, and these I admired as I finished that cheese salad. I also observed a badly weathered gravestone; not only was the writing illegible, but the stone itself was disappearing.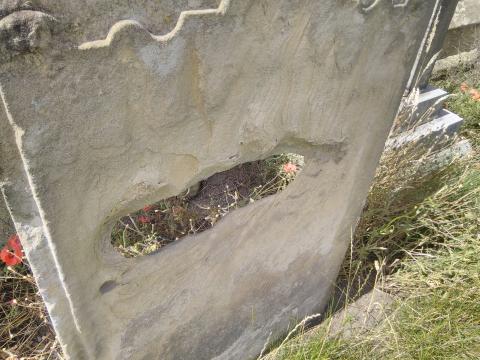 Asks Psalm 89:48:
What man can live and not see death? Can he deliver his life from the power of the grave? Selah
'None' and 'no' are the immediate answers. Yet 'Christ' is the ultimate answer, for
He will swallow up death forever, and the Lord God will wipe away tears from all faces (Isaiah 25:8).
Death destroys me, but Christ destroys death! That diminishing gravestone was a powerful picture as I munched my lunch. Let us eat, drink and be merry, for tomorrow we shall live.