St Cuthbert's, Over Kellett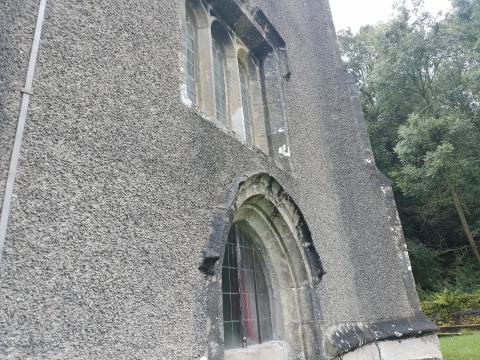 Was it the grey clouds above, or the heavy grey render which made the walls of St Cuthbert's Church appear heavy and grim? We were visiting Over Kellet in North Lancashire and called to inspect the site. Sadly it was locked, but we were about early and could not reasonably entertain hopes of it being left open overnight. Yet the locked doors added somewhat to the feeling of coldness. It was summer, but no one had seen fit to remind the weather. The foolish will attribute this to climate change, the wise to geography, for we were in Lancashire.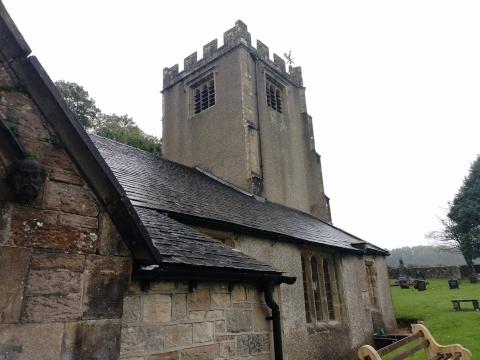 Nevertheless, it was delightful to have a great scripture pinned to the noticeboard beside the gate to the church. I visit so many churches in which Christ's saving power and amazing grace are either downplayed or ignored. St Cuthbert's website is clearly run by genuine believers, not anaemic liberals nor upholders of tradition-for-tradition's-sake fogeyism. The tower's exterior might have matched the dour climate, but there is a light shining in Over Kellet which shall not be blown out. May it continue to be that-
"…community of living witness to the saving power of our Lord Jesus Christ…". Amen and Amen!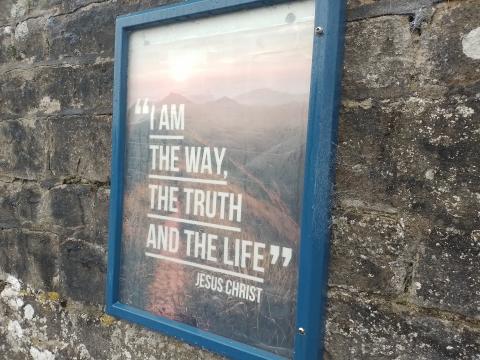 "I know your works. See, I have set before you an open door, and no one can shut it; for you have a little strength, have kept My word, and have not denied My name. Rev 3:8, NKJV