St Hallows on the Wall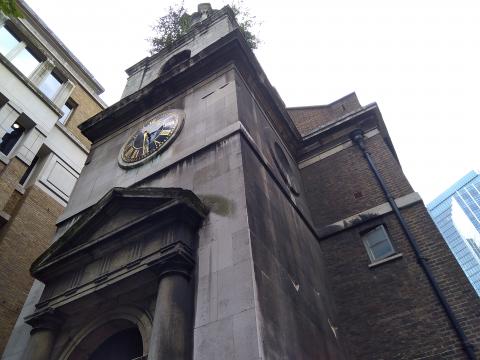 St Hallows on the Wall is a London City Church that is now used by the socially-minded City Gates Church, part of the Icthus Christian Fellowship, as well as by XLP, a charity dedicated to helping urban youth. It has a long tradition of helping the poorest people, with its Victorian vicar, the Reverend Sir Montague Fowler, 4th Baronet (whose titles and names might otherwise hint at an ambivalence towards the poor) making it one of London's busiest churches. He held his meetings when the cheapest fares were available in the early mornings, and provided refreshment tents in the church's grounds.
Interestingly, the church's official pulpit requires the preacher to exit the building and re-enter, seeing as it is built into the external wall and there is no other way of entry. As the church was literally built into the London wall (hence the name), it was often quipped that St Hallows was the only church in which the preacher had to leave London in order to begin his sermon.
Although we must be on our guard against relegating the Church to a branch of social services, concerned with nothing but bellies and bodies, ignoring spirits and souls, it behoves us all to accommodate those with limited financial means. Sometimes we must leave our comfort and respectability and re-enter if we are to reach the least and the last.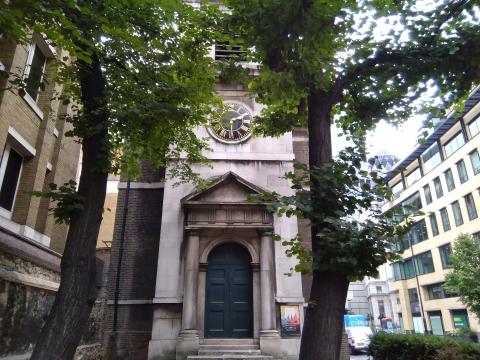 "If there is among you a poor man of your brethren, within any of the gates in your land which the 

Lord

 your God is giving you, you shall not harden your heart nor shut your hand from your poor brother.
Deuteronomy 15:7