St James, Baldersby: Looking Back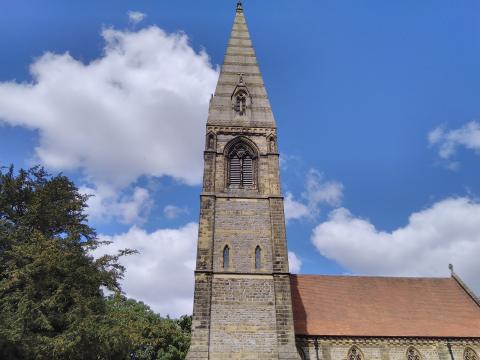 I called at Church of St James, Baldersby, North Yorkshire. I usually find Victorian churches rather dull, preferring the genuine medieval structures they are so keen to emulate. St James' is such a good example of high Victorian, however, that even I had to admire it. Its soaring spire, its tall arches, its patterned brickwork and marble-clad chancel delights the visitor. Yet it is from the 1850s, not the 1350s.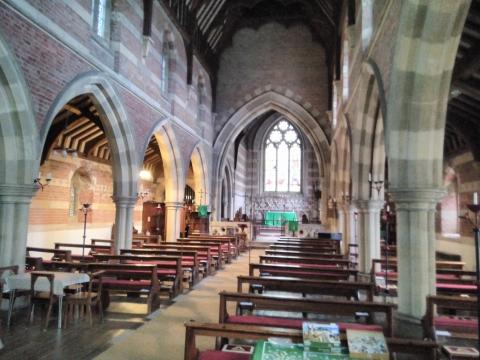 This church is looking back to what its architect and patron deemed a golden age of faith and building. Those of us of more Biblical bent will look beyond the popes and bishops of the Middle Ages to the purer Christianity of the apostolic age. Although even that church was not without its heresies and schisms, it is the closest earthly church to the model laid down by the Lord Jesus and His first followers. I shall not be urging us to remodel Salem Chapel on a first-century Jewish synagogue or Roman patrician's villa, in which the first believers may have met, but I would suggest that all we do as a church ought to have regard for that good, old blue print.
And they continued steadfastly in the apostles' doctrine and fellowship, in the breaking of bread, and in prayers. Acts 2:40-42, NKJV