St Luke's Church, Shoreditch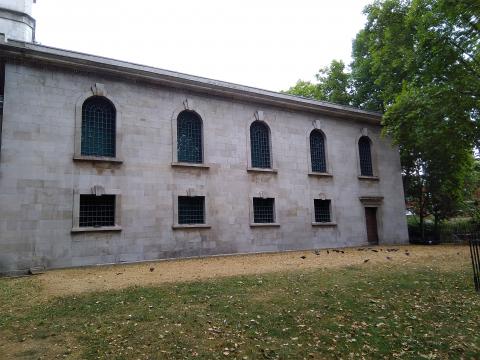 Lost in London, I found myself in trendy Shoreditch. The church there, St Luke's, is architecturally impressive, though I observed its sign advised of the 'artists' entrance'. St Luke's, you see, is no longer a church, but a base for the London Symphony Orchestra. I imagine it a very fine place inside which to practise and perform, with its classical style fitting many of the musical pieces the LSO play. The congregation that met here abandoned the building many years before the LSO took it over, and it required a full refurb and rebuilding, wartime bombs having denuded it of its roof decades before.
I have no qualms about St Luke's current status and usage, but I do fear for other churches which, while claiming to worship God, merely perform. I do not just refer to those grand parish churches and cathedrals that are pleased to host organ recitals and Saturday night concerts. The strictest Presbyterian or most glossolalic Pentecostal is offering mere performance if God Himself is not their primary, intended audience. We have few skilled singers at Salem Chapel, but if we sing and pray to, and for, God's own glory and not self's exaltation, a finer sound will never reverberate through the emerald courts of heaven.