St Peter's Church, Helperby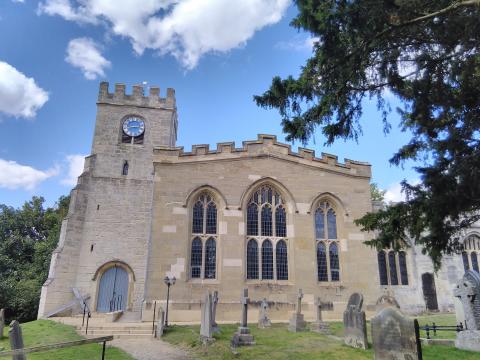 At St Peter's Church I called this summer. Tucked behind some houses in the village of Helperby, North Yorkshire, it was not easy to find, much less to park one's car. Yet its setting is idyllic, and I enjoyed admiring the stonework. Although the tower is medieval, the nave was clearly rebuilt by Victorians trying to make it look medieval; ironic really: they might have better left it as they found it.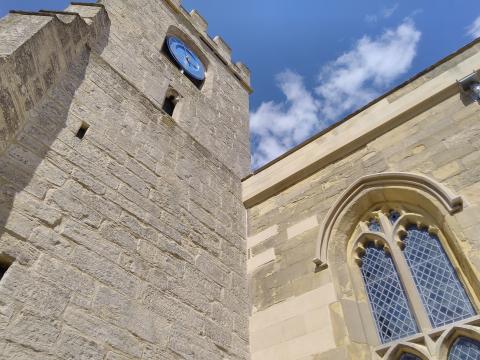 The church was served by Norman Frederick M'Neile (1846–1929), remarkable for having been blind since the age of 12. The peculiar stonework and asymmetrical geometry of his parish church would not have troubled him. Furthermore, he was the son of the great Hugh M'Neile, Vicar of St Jude's, Liverpool and Dean of Ripon. An Irishman, he was as Calvinistic as he was evangelical, and stirringly denounced the Tractarian movement and the burgeoning of Romanism in Liverpool. He was also a convert from an early version of the charismatic movement. If blind Norman had even an ounce of his reverend father's insight, he would have seen more from that pulpit than many others beheld through their two working eyes.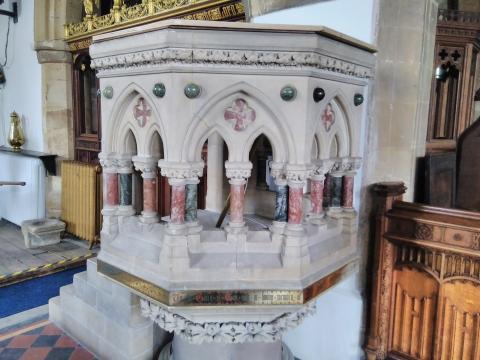 Open my eyes, that I may see Wondrous things from Your law. Psalm 119:18