Starmer, Corbyn and the Anglican Bishops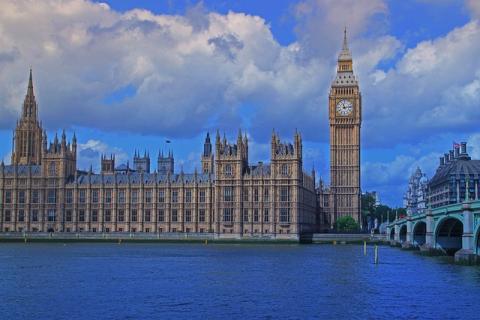 The British political scene continues to provide interest to even the most lacklustre student of politics. Labour is well ahead in the polls, and the current Conservative government is pinning all its electoral hopes on 'stopping the boats', which if it fails to do so, will instead stop all those useful votes from the Red Wall. Sir Keir Starmer, Leader of the Opposition, probably should just sit tight and wait. Nevertheless, he has been busily purging his party of Jeremy Corbyn, former leader, with his more obvious commitment to 'proper' socialism. The latter had some personal charisma, a large following among the young and some defensible redistributive policies. On the other hand, he was tainted by the whiff of anti-Semitism and had some surprisingly sympathy for Islamic terror organisations, which is something of a liability. Sir Keir's public disassociation from the old man is understandable (given he led the party to its worst defeat since 1935) but hypocritical. Starmer served in Corbyn's Shadow Cabinet, and therefore worked to get him elected as PM. Furthermore, under the rules of collective responsibility, Starmer was responsible for all that Corbyn did, and a lack of resignation suggests sincere support. This could become a civil war within the ranks of the Labour Party, and could yet hand the Tories electoral victory in next year's general election, especially if Mr Sunak can halt the illegal immigration and people smuggling operations. This currently costs His Majesty's Treasury over £6 million each day in hotel bills alone.
My socialist friends are hoping that this will indeed be the case, so that Starmer will be deposed, and replaced by a 'proper' socialist. Of that, I make no comment here, but it does seem bizarre that Labour might be squandering its electoral advantage in order to purge from its ranks those who are more ideologically pure. It reminds me of the situation within the Church of England. Liberal bishops continue to repudiate their Church's doctrines, practices and positions, effectively disassociating with the faithful few who hold fast to truth. And are they making their Church more popular with unbelievers? Are their buildings struggling to contain the new converts that the abandonment of traditional marriage has created? No, is the answer. Sir Keir Starmer is smarter than the Lords Spiritual who are likely to be swept away by his planned House of Lords reform. Though he risks a civil war, he might also be making Labour more electable than it has been since 2005. The Anglican prelates, on the other hand, gain nothing. When Christians and their denominations compromise with falsehood, they lose truth while gaining nothing in return. Those who lose something by remaining faithful, keep their integrity, and gain immeasurably more than they lose.
Wisdom crieth without; she uttereth her voice in the streets: She crieth in the chief place of concourse, in the openings of the gates: in the city she uttereth her words, saying, How long, ye simple ones, will ye love simplicity? and the scorners delight in their scorning, and fools hate knowledge? Proverbs 1:20-22
Image by Sarah Larkin from Pixabay