Sunday Morning Parking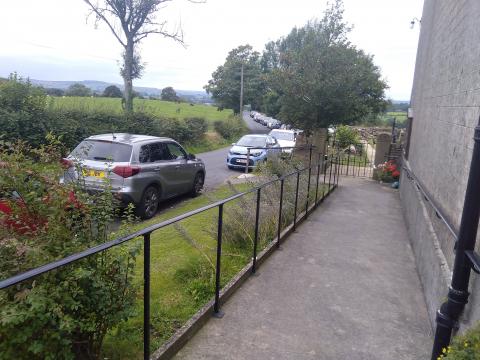 Unfortunately, the Parish Council has contacted me a second time about parking on Sunday mornings. Although it is good to be part of a growing congregation, the line of cars is getting longer and their proximity to the sharp corner (where Newby, Martin Top and Howgill Lanes all meet) is greater. Fearing an accident, we are asked to consider car sharing and parking further away to help with this situation. I shall lead by example and park a 10 minute walk away and/or offer to share my vehicle with others coming from the same direction. Clearly, not everyone can do this, but until such time as we are able to procure some land for parking, anyone willing to join me in this regard would be appreciated.
I should point out that we do not have this problem at the prayer meeting.