Temple Church, Lukins & the Devil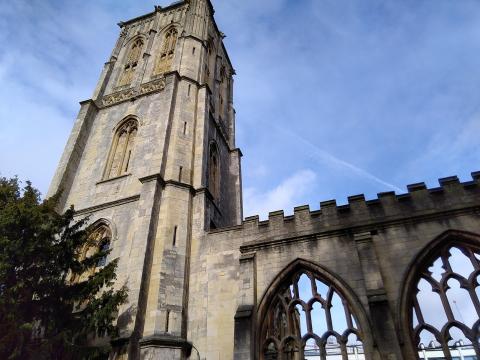 Bristol's Temple Church, or the Round Church, is now a ruin inside a small park, courtesy of the Luftwaffe. It once belonged to the Templars, whose churches enjoyed round, rotunda-style naves, rather than rectangular ones with which we are more familiar. The outline of the rounded walls may be observed, as can the leaning tower, which juts five and a half feet from the vertical. Sadly, my photographs barely detect this, but it is amply noticeable when present.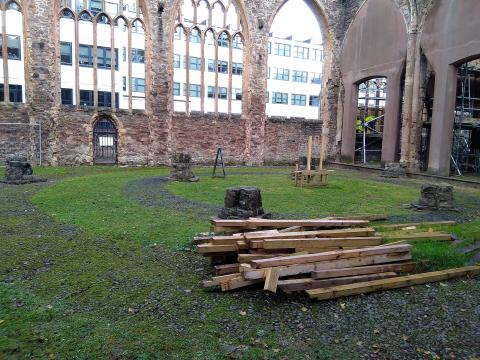 The church was famously the site of the 'exorcism' of George Lukins by Methodism and Anglican clergy back in 1778. This Somersetshire tailor was certainly improved by the prayers for deliverance offered on his behalf, but the event caused much controversy. Although the late eighteenth century seems a long time ago, many modern ideas and worldviews were forged in that enlightenment era. Many then thought Lukins to be an imposter or to have been mentally ill, and the praying clergymen fools, while others believed real demons had been evicted from his body, much as they were in New Testament times. One thing that seems clear from the Biblical examples is that cases of 'demonisation' were undisputed and abundantly clear. Furthermore, as in the case of the crippled woman of Luke 13, Satan could affect people's lives without he or his colleagues actually inhabiting them.
Let us not dismiss Satan and his wiles, neither go looking for them, detecting them in every blowing leaf. Look to Jesus, and let the rest look after itself.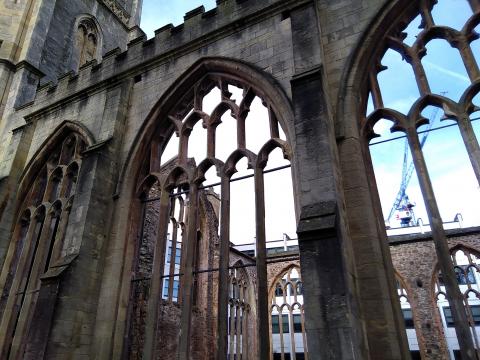 And though this world, with devils filled,
should threaten to undo us,
we will not fear, for God has willed
his truth to triumph through us.
The prince of darkness grim,
we tremble not for him;
his rage we can endure,
for lo! his doom is sure;
one little word shall fell him.
-Martin Luther, tr F. Hedge