Thornton-le-Beans Chapel of Ease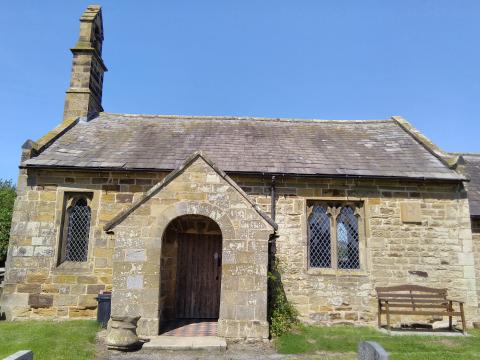 Is not Thornton-le-Beans a most attractive place name? It is a small village in the Hambleton District of North Yorkshire. It has a small church, which describes itself as a Chapel of Ease. The formal parish church is some miles' distance, and so this chapel was built in 1770 for the good folk of Thornton-le-Beans, that they might hear divine service without excessive travel. It is now redundant, the village's denizens preferring to spend their Sunday mornings in the greater ease of armchairs and beds.
Chapel of ease is a lovely expression, much like this village's name. Yet in one respect, it is a rather negative term. Although I'd certainly rather attend a chapel of ease than a chapel of rest, our earthly communities of Christ's people should be hives of activity, not chapels of ease. Although our salvation is free and our heavenly homes guaranteed, our earthly work should be characterised by industry and service. Let us busily publish His fame and share His gospel; let us bless each other, practically and spiritually; let us devote ourselves to the apostles' teaching.
For we are his workmanship, created in Christ Jesus unto good works, which God hath before ordained that we should walk in them. Ephesians 2:10, NKJV.