Tirril's Simple Quaker Cottage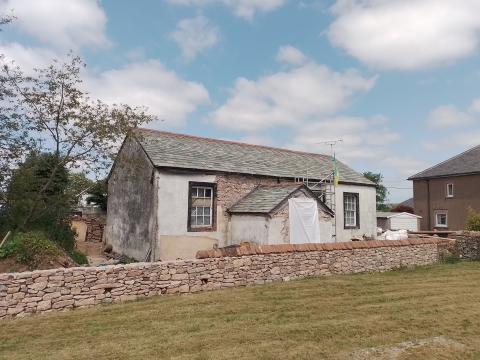 In Tirril, Westmorland, is a simple cottage that was once a Friends' meeting house. Built in 1731 with a porch added two years later, the Quakers worshiped in a place remarkably like the very homes from which they had set off. I can only hope that in this rustic setting, those Quakers heard the real gospel of Christ, suitably bereft of ecclesiastic distraction and hierarchy.
Interestingly, the Queen's Head Inn, a stone's throw down the road, was once part-owned by acclaimed poet William Wordsworth, until his nephew John might take it on. So a poet owning a pub, and Quakers worshipping in what resembles a labourer's cottage.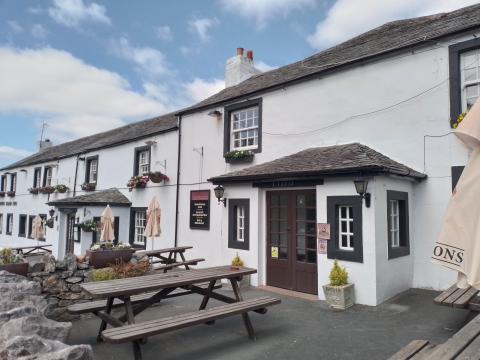 Although I imagine Wordsworth drew greater inspiration from the romantic fells and valleys than the ales and ciders sold in his tavern, and that the Quakers in their cottage were listening to inner thoughts rather than God's word, the Lord does often speak in the most common of places. Moses was called while tending sheep, while Gideon was threshing wheat in a winepress. The ordinary, the common, the mundane- these are often the places where God calls and inspires. This is most reassuring, as few of us this day will find ourselves in temples, palaces, legislatures or cathedrals. God calls common people, and calls them in common places. 
The 

Lord

 preserves the simple; I was brought low, and He saved me. 
Psalm 116:6, NKJV