Truss in the Lord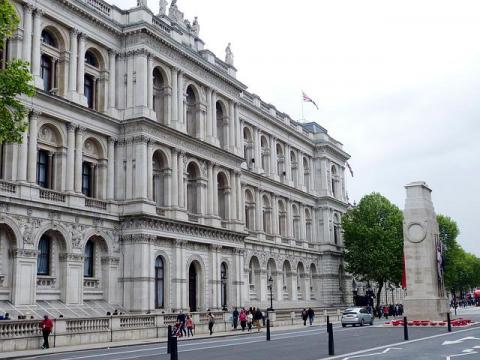 I suspect there are few jealous MPs eyeing Liz Truss' recent reception at Balmoral. Her Majesty invited Ms Truss to form a government in her name, she being the only Member of Parliament able to command a majority. Russian belligerence, rampant inflation, Brexit tensions, inadequate energy supplies and union militancy- all these potential powder kegs risk blowing up in her face. Curiously, she has stacked her cabinet with cronies and loyalists, imperilling party unity and therefore her own leadership. Newspaper cartoonists have already perfected a rather unkind caricature of her and a reviving Labour Party seems ready to test her mettle.
Whatever our party allegiance or left-right inclination, may we pray for Her Majesty's Government of which Liz Truss is First Treasury Lord. If the Russian bear is suffered to turn his growls into a mauling, our armed forces will bleed. If the economy is not fixed, the poorest will go hungry. If the energy supply is not stabilised, our elderly will shiver. May the Lord give her wisdom to do what is right, what is fair and what is wise.
We trust the Lord, not princes, but may He use still them- and her- to govern for whatever the term providence allocates.