Trussed Off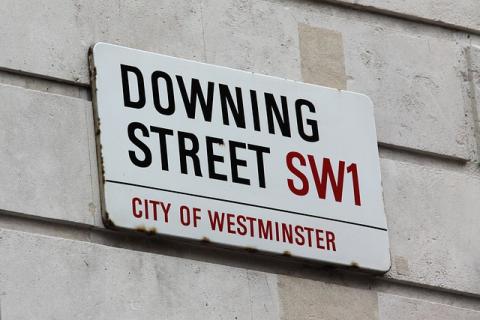 As a teacher of Politics and someone with a stake in our country's good governance, one might be forgiven for assuming I'm all agog as the Tory leadership hopefuls again assume their positions and postures. Like a great many, I have long tired of this tedious charade. Although Labour's Sir Keir Starmer is calling for a General Election for which he is not constitutionally entitled, the prospect of a new set of faces at Whitehall grows more appealing by the day. Then I hear Angela Raynor speak, and I think the Tories had better come up with someone fast. The era of natural leaders like Blair and Cameron seems to be over. The age of mediocrity has been ushered in, and is likely to outlive us all.
Paul invites Timothy to pray for leaders in 2:1-3:
Therefore I exhort first of all that supplications, prayers, intercessions, and giving of thanks be made for all men, for kings and all who are in authority, that we may lead a quiet and peaceable life in all godliness and reverence. For this is good and acceptable in the sight of God our Saviour (New King James Version)
The reason is not because the economy needs to be better managed or that social policy will be fairer, but that we Christians may be left alone. Genuinely good government seemed too much to ask of the Roman state; seeking relief from interference and meddling was prize enough. Our contemporary administrations are invariably better than anything the Romans knew, though the equality ideology which has permeated all levels of government remains a real threat to orthodox Christianity. I am getting to the point whereby I'll vote for the Party that is most inclined to leave us alone and allow us to proclaim Christian truth without let or hindrance. That's all I now feel able to hope for.
As the heavens for height and the earth for depth, So the heart of kings is unsearchable. Proverbs 25:3