Urquhart Castle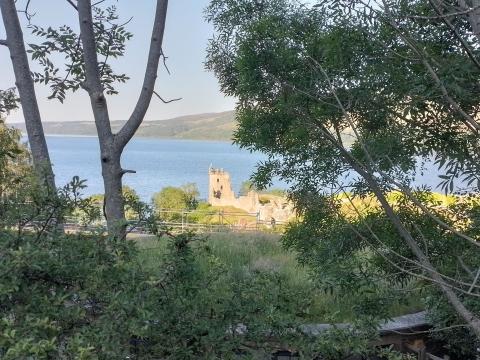 Urquhart Castle in the Scottish Highlands is one of those iconic places of our northern kingdom. The ruinous pile gazes out over Loch Ness. A turbulent history it had, though it was largely abandoned in the seventeenth century, left to rack and ruin, but now preserved as a scheduled ancient monument. To the half-million annual visitors it receives, imagining it fully built and functioning as a fortress is not easy. While it was a working stronghold, its defendants, and possibly attackers, could barely imagine its ruin.
Adam before the Fall could scarcely anticipate the perfect paradise into which he was placed becoming a sin-scorched desert, later to be flooded and destroyed. We who live here now can barely picture a world not characterised by violence, death and decay; a world without courtrooms, military bases, hospitals and cemeteries. Yet it was once perfect, and shall be made perfect again in, through and by Jesus Christ.
Repent therefore and be converted, that your sins may be blotted out, so that times of refreshing may come from the presence of the Lord, and that He may send Jesus Christ, who was preached to you before, whom heaven must receive until the times of restoration of all things, which God has spoken by the mouth of all His holy prophets since the world began.
Acts 3:19-21, New King James Version