Worksop Priory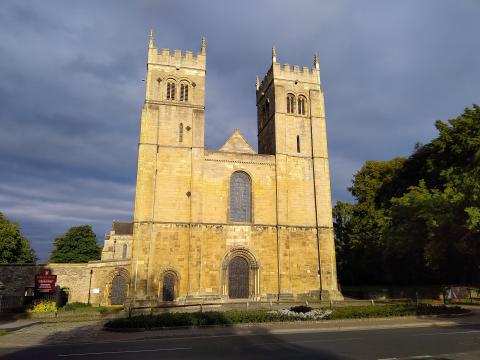 I stayed in the Nottinghamshire town of Worksop in the summer, above a local public house which quite possibly epitomised the town. The local parish church was once the medieval priory, a name by which the current church is once again pleased to be known. One can see Norman architecture sitting alongside Early English (below), as well as some classic 1970s (below that).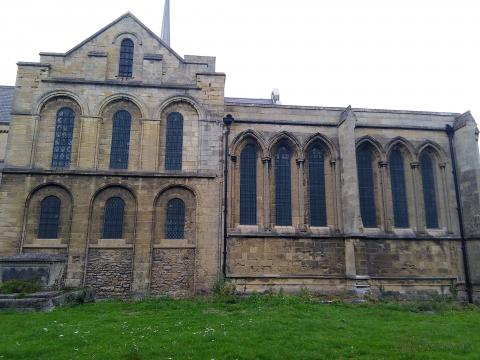 Calling on a Saturday morning before the long drive home, I found an open side door, and called in to see if I might look around. A church warden or server bade me entry, and invited me to that morning's 'Mass'. Although I am not opposed to occasionally worshipping liturgically, I did explain that any worship with the word Mass in it was likely too high for me, and he would have to excuse me. He smiled, wanly. In a backroom, a cleric was putting on his rich vestments, and I quickly went about snapping my photographs before my presence became intrusive.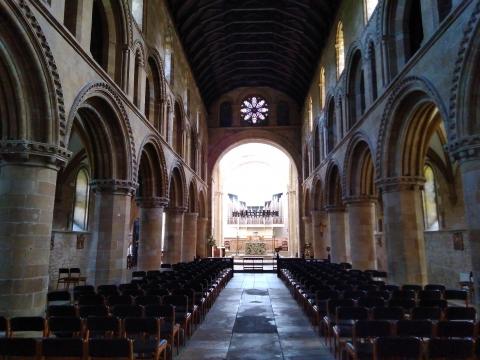 Impressive though the architecture was, and earnest and faithful those Anglo-Catholics were, it was not a place at which I could commune with God. I do not find Him in rituals or priests, neither in great edifice or gorgeous apparel. I find Him in His word, His presence most keenly felt among His plain people, not a consecrated wafer or gilded chalice.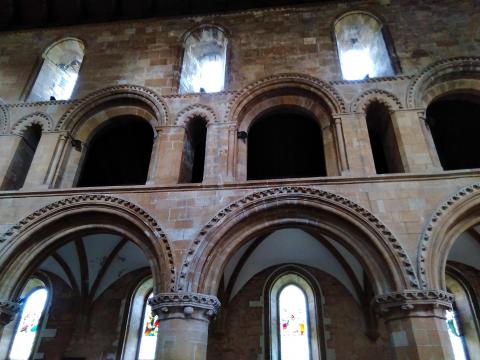 Look how we grovel here below,
Fond of these trifling toys;
Our souls can neither fly nor go,
To reach eternal joys.
In vain we tune our formal songs,
In vain we strive to rise;
Hosannas languish on our tongues,
And our devotion dies.
Dear Lord, and shall we ever live
At this poor dying rate?
Our love so faint, so cold to thee,
And thine to us so great?
Come, Holy Spirit, heavenly Dove,
With thy all-quickening powers;
Come shed abroad a Saviour's love,
And that shall kindle ours.
-Isaac Watts, Gadsby's Hymns, No 25