Zion-on-Avon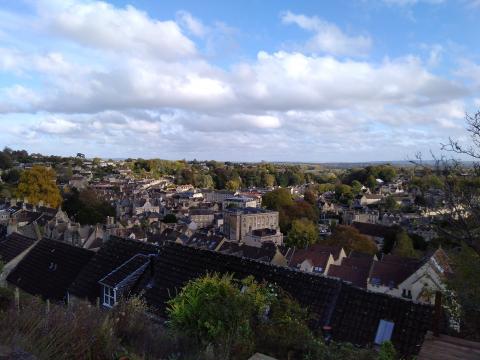 Last week I visited Wiltshire's delectable Bradford-on-Avon, about eight miles from Bath. I never thought I would hear myself saying that I should like to live in a place called Bradford, but I said it that day. Nestling in the Avon Valley, between the Mendips and the Cotswolds, its narrow, cobbled lanes, ancient, honey-coloured houses and pretty cottage gardens make it a quintessentially English paradise. Even by the standards of the south-west, this is a handsome, affluent town where a great many aspire to live. Terraces of cottages line the steep hill overlooking the town, providing both fine views from them, and of them.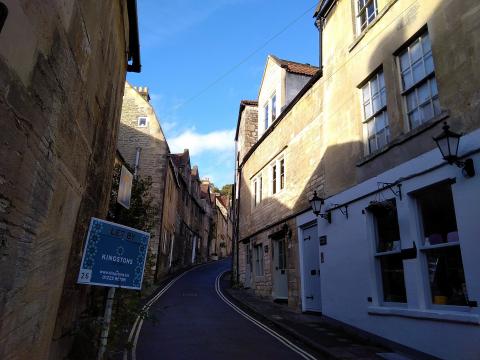 The quaint medieval lanes are lined with independent shops; past them drive blonde women in Porsches, wending the narrow streets on a mission to collect little Tarquin and Poppy from their after-school trombone and ballet lessons. Wiltshire Music Centre, the purpose-built, 300-seat concert hall within the town attracts internationally renowned musicians. Quaint establishments housed in Jacobean manor houses advertise afternoon teas and home-made cakes. Cannot English life get any better than this? Many spend their middle years yearning to make this their home; others work hard and save up that they might be called denizens of such a place. Yet this great Mecca of aspiration, this perfect little town among the hills is but a temporal attraction. Within the grounds of its several churches lay cadavers and corpses of previous generations who were unable to keep hold of their pleasant lives here. Like sand through the fingers, or water in a sieve, the good life just cannot be retained.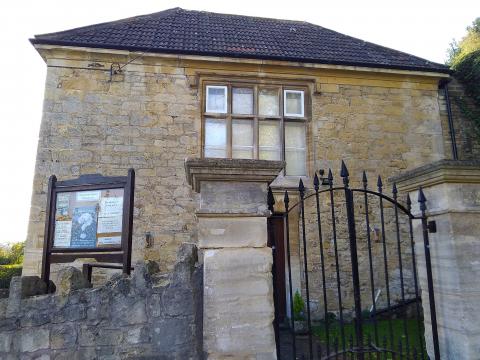 Interestingly, there was a Baptist Chapel on one of those high, picturesque streets overlooking the town. Mount Zion sits among the well heeled, respectable cottages and mansions. Here is an entrance to a far more beautiful and wonderful place than Avon's Bradford; here is a road to real happiness that neither ends nor diminishes. As the prophet Joel declares in 2:32:
And it shall come to pass that whoever calls on the name of the Lord Shall be saved. For in Mount Zion and in Jerusalem there shall be deliverance, as the Lord has said, Among the remnant whom the Lord calls.
Bradford-on-Avon is a gorgeous place to live, but its pleasures are passing, for our lives are fleeting. Its freeholders are only tenants, its wealthy inhabitants merely in receipt of loans they shall have to repay. The gospel proclaimed at Mount Zion offers a destination far worthier of your desires and ambition. And best of all, it is free to all who ask, not just those with money enough to pay.