Beauly: Spirit of the Forefathers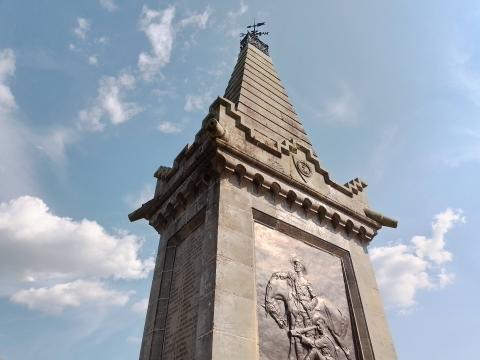 A handsome war memorial stands in Beauly town centre, Inverness-shire, upon which is written:
ERECTED
BY THE LOVAT TENANTRY AND FEUARS OF THE AIRD AND FORT AUGUSTUS DISTRICTS TO COMMEMORATE THE RAISING OF THE LOVAT SCOUTS FOR SERVICE IN SOUTH AFRICA BY
SIMON JOSEPH 16TH LORD LOVAT
C.VO C. B. D.S.O WHO DESIRED TO SHEW THAT THE MARTIAL SPIRIT OF THEIR FOREFATHERS
STILL ANIMATES
THE HIGHLANDERS OF TO-DAY AND WHOSE CONFIDENCE WAS JUSTIFIED
BY THE SUCCESS IN THE FIELD
OF THE CALLANT CORPS
WHOSE EXISTENCE WAS DUE
TO HIS LOYALTY AND PATRIOTISM
AD 1905
The emphasis is mine. The ancient highlander was known for his fighting spirit and strong arm; many a lowlander and Sassenach fled at his charge. Yet the Highlands and isles were also once known for their godliness and deep spirituality, too. I pray that these hills shall once again echo to the praises of Almighty God and that the gospel be faithfully preached in its kirks. Christian heritage is a wonderful thing; a Christian heritage spurned and abandoned is a tragedy.
The mountains shall bring peace to the people, and the little hills, by righteousness. Psalm 72:3