Billinghay: Church & Chapel
In the Lincolnshire village of Billinghay stand two churches, a stone's throw apart. Readers will know my penchant for ancient ecclesiastical construction, so I drove to inspect the first of the churches, St Michael's. Although closed to the visiting public, it is one of those attractive churches for which Lincoln's county is justly famous. Some of the bushes were a little overgrown and the building had, like so many, been much altered over the centuries, with different styles of window tracery and masonry, as well as a certain asymmetricity characterising its porch. Like many attractive, old country churches, it was somewhat higgledy-piggledy, governed by a charming hint of disorder.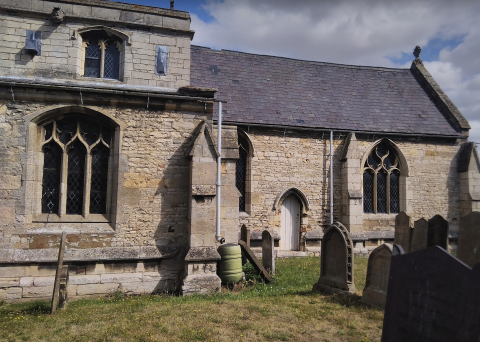 This seemed to offer stark contrast to the second of the village's churches. Bethel Baptist Chapel, though no boring box or cube, is constructed of plain, red brickwork, and seemed altogether more consistent. Some of its multi-pained windows still have external shutters which I thought rather nice. The doors, like their Anglican neighbour's, were locked, but this came as less of a surprise. I dated it to 1800, but Historic England says its is 'Late C18 with early C19 additions.' I'll settle for that.
This contrast set me pondering. The former was much affected by national trends and architectural styles, the latter was plain and rather more uniform, but consistent throughout. I like the sound of Bethel Baptist Church; it is where I would go to worship if I lived close by. Yet I also like the plainness and honesty of its architecture. It has not received new additions or extensions in later styles; it is what it is, and it does what it does. Would that all gospel churches in the land learned the lessons from Bethel's building; stick to the plain truth and don't bend in the wind, update your theology, rebrand your message or cater for the world's latest fad.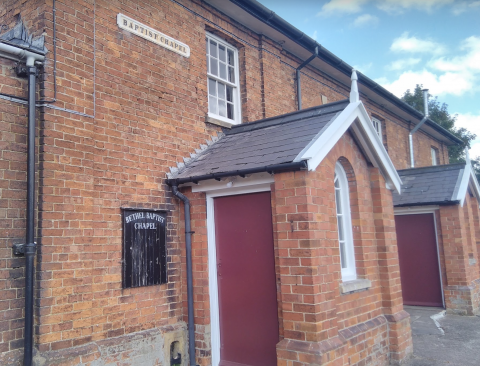 Enter into his gates with thanksgiving, and into his courts with praise: be thankful unto him, and bless his name.
For the Lord is good; his mercy is everlasting; and his truth endureth to all generations.
Ps 100:4-5
(The pictures above I took when I visited but lost; I then found them again on Google Maps which I must have uploaded. So if anyone questions the copyright, I have given myself permission to use them.