Bridge Community Church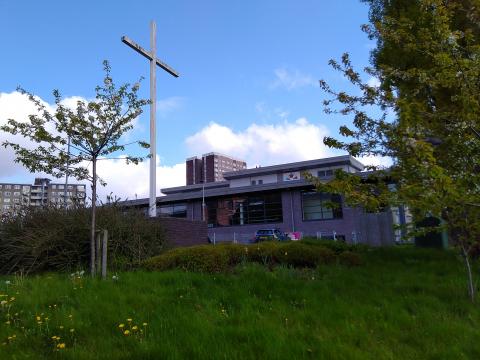 I have been over to Leeds for a couple of nights. I made an appointment to see some of my old pastors, Messrs Lancaster and Riley of Bridge Community Church. I enjoyed their ministry as a skinny student and fulfilled that most glamorous of calls, the OHP operater in the late nineties/early noughties. The church since then has both grown and relocated. It now attracts over a thousand people each week and occupies plush new premises at Burmantofts on the site of the old Agnes Stewart Secondary School. There is a café, large playgroup, dynamic youth work, twenty staff and dozens of volunteers. The main auditorium holds hundreds and generates useful income when used for conferences and meetings. 'Jimmie's' hospital is just down the road, so it in a key location in the city. Unsually for an urban church, it has great access to parking in its landscaped grounds. As I was given my tour by Pastor Lancaster, we saw all sorts of people from the community partake of what the church offered, including English Language lessons and exam prep.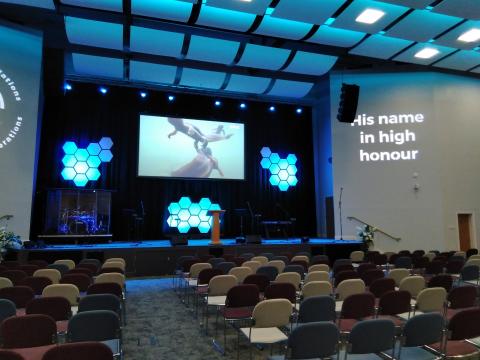 I was pretty 'wowed' by the tour. Yet my host was keen to explain that the money for such lavish premises came from the Lord rather than clever policies or procedures on the church's part. I was also impressed by the sheer busy-ness of the place. I reflected on what little our chapel does in comparison. Yet I looked up the neighbourhood's Wiki page, which begins:
Burmantofts is an area of 1960s high-rise housing blocks in inner-city east Leeds, West Yorkshire, England adjacent to the city centre and St. James's Hospital. It is a racially diverse area, with sizable Afro-Caribbean and Irish communities, but suffers the social problems typical of similar areas across the country.
A well-resourced church for a well-needy district of a great city. God has supplied for them because the need there is greatest. In the unlikely event that huge tower blocks and housing estates should be built on Salem's doorstep, the Lord would provide for us commensurately with the challenges we would then face. As our days, so our strength; as our difficulties, so His provision.
Bridge Community Church is very different to Salem Chapel in terms of its location, resources, ministries and, to some extent, its theology. Yet I pray the Lord uses it well in the years ahead. Some churches, like Esther, serve the Lord in sumptuous palaces; others, like Naomi, do so from relative poverty. Whatever we have- our building, our money, our people- may we use them for Christ's kingdom and God's glory.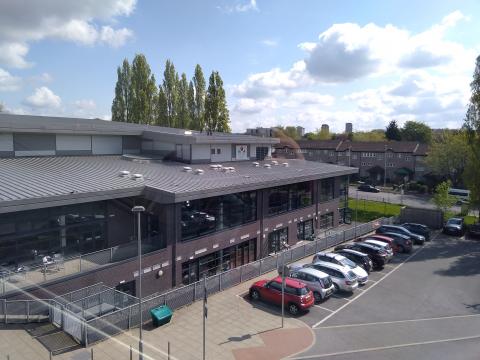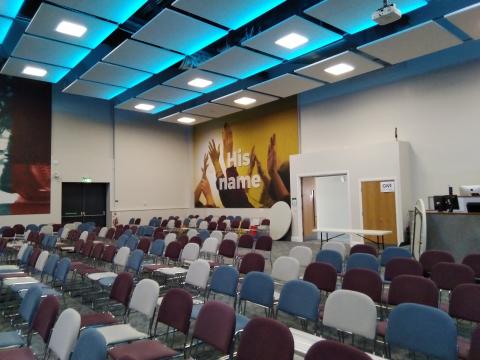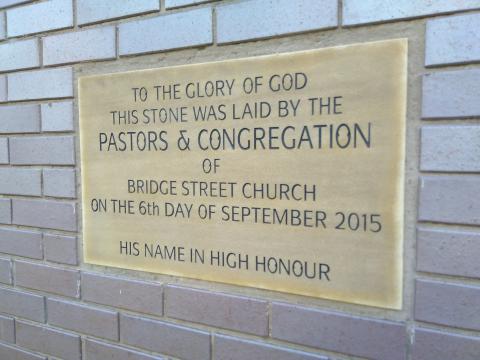 Let us hold fast the confession of our hope without wavering, for He who promised is faithful. And let us consider one another in order to stir up love and good works, not forsaking the assembling of ourselves together, as is the manner of some, but exhorting one another, and so much the more as you see the Day approaching. Henrews 10:23-25