Bury your Dung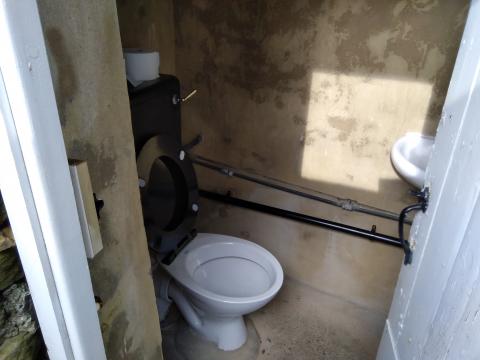 One in our church has attained a fair old age and I dread that glorious day when he is called home and his memories and knowledge lie beyond my picking. He was explaining to me what former generations did to er, *cough*, relieve themselves. We currently have two outdoor loos and one inside, which are commodious enough for a fellowship our size. Formerly, gentlemen would have found some urinals at the far corner of the graveyard, beside the lane, down some steps and modestly shielded by a wall (below). I believe these were Victorian.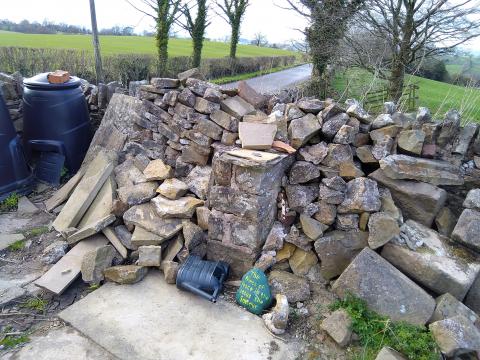 More interestingly, the outline of a small toilet block on the gable end may still be seen which may have been where the original Georgians discharged their waste. It seems a rather public place to do it, but back then, the lane would have been quiet. A little crude by our standards, but a comfort to those early attendees. There is nothing so bad as arriving at a location and finding there is no toilet. Several times on my days out, I have to go and 'inspect the foundations' in order obtain relief.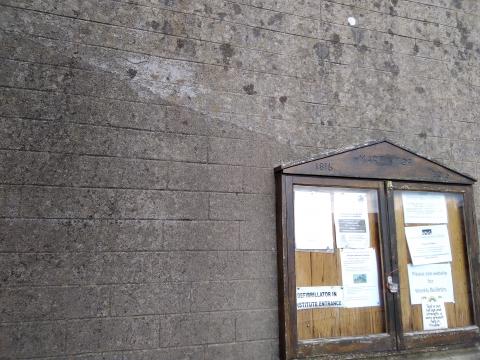 In Deuteronomy 23:12-14, God's people are instructed:
"Also you shall have a place outside the camp, where you may go out; and you shall have an implement among your equipment, and when you sit down outside, you shall dig with it and turn and cover your refuse. For the Lord your God walks in the midst of your camp, to deliver you and give your enemies over to you; therefore your camp shall be holy, that He may see no unclean thing among you, and turn away from you. (New King James Version)
Human waste is so unclean that you may ever be wondering why I am writing about it and drawing your attention to so bashful a topic. Yet here the Lord determines that waste- unclean, smelly, offensive- be kept away from the camp of God's people. We humans produce it, but the wonderful food it once was comes from God's bountiful creation. Our achievements, creations, endeavours and accolades are all dung and must needs be kept out of our 'camp'- the church, our hearts, our relationship with Christ. Whatever you have done that makes you proud and obnoxious- bury it and leave it there.  
Yet indeed I also count all things loss for the excellence of the knowledge of Christ Jesus my Lord, for whom I have suffered the loss of all things, and count them as rubbish, that I may gain Christ. Phil 3:8