Cleveland Way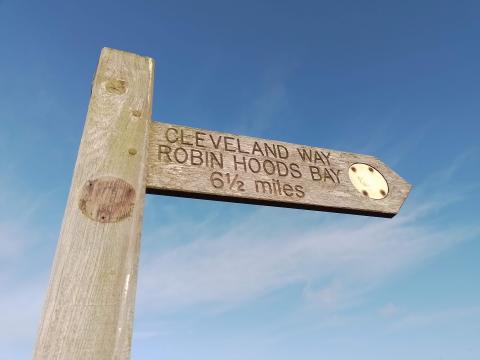 I walked some of the Cleveland Way this week, atop the cliffs betwixt Whitby and Robin Hood's Bay. This is a 109 mile long National Trail first opened in 1969, offering rather spectacular views and a bracing hiking experience. Most often attempted by serious walkers, my companion and I simply walked a modest eight miles before returning for a welcome cup of tea and prospect of lunch.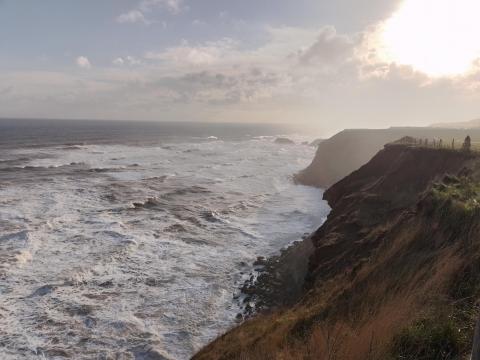 Thankfully, the health & safety brigade have not closed the route down. Although there is a fence along some of the edge, the land has worn away and the fence either disappears, or juts out into the air, or has no wires attached. It all looks rather amusing, but one hopes a sudden gust does not solicit one's undoing. Beautiful as the scenery is, getting too close to the edge is asking for trouble. The land is slipping into the sea and a rocky tumble awaits the careless or unfortunate.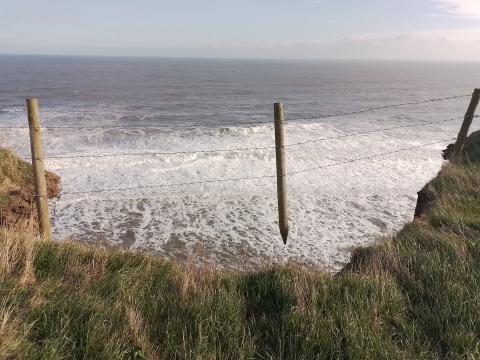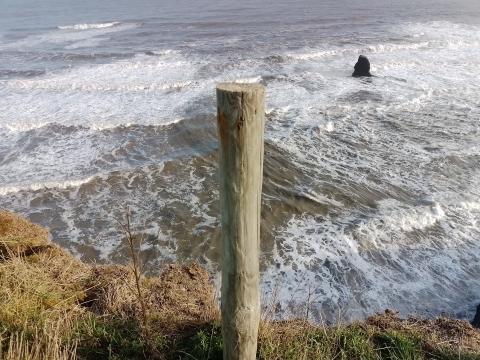 In one respect, this path is no more dangerous than any other. Walking along a road with cars could mean a collision every time one passes; walking in a woodland could see a tree collapse; sauntering through a field one might stumble on a warren and fall. Even those who refuse to leave the house are not immunised from hazard. Gas explosions, chip pan fires, silently developing strokes: all may get to us in the end. It is right and proper to keep healthy and safe, and appropriate to take precautions. Yet death stalks us all; each one of us has an appointment in his pale, cold diary.
Thankfully, we Christians only leave this world when our Saviour is ready to meet us in the next, and when our earthly chores are done. We shall die neither sooner, nor later, than He directs. So don't be afraid of the path.  
My times are in Your hand. Psalm 31:15b