Damming the River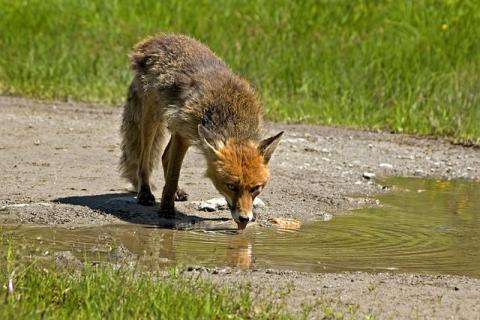 A correspondent drew my attention to a certain church's Facebook page. It read:
Some important dates for your diary this summer! We'll be making some extra time for community with midweek socials, food after church and are also having a couple of Sundays off as we believe a healthy culture of rest is essential and biblical!
16th July - BBQ after church
30th July - Week off, no church
27th August Week off, no church
I find this a little surprising. When God gave Israel sabbaths and holy days, they were a rest from work and the mundane drudgery of agrarian life. It was not to take time off from communal worship, which should be a delight and joy to the believer. Of course, there may be occasions when it is appropriate to stay away. I believe I should set an example and not miss gathering together unless I have a solid reason, but it is inevitable that others will attend less frequently. But if I were to close the chapel for a few weeks (to correspond with my holiday bookings, presumably), it would be denying others the opportunity for formal fellowship even when they wanted and needed it. Members of the church in question may meet together informally at their own discretion, I guess, but if this is acceptable for those weeks of August, why not do it all the year round? So if you attend Salem Chapel and wish to go away in August or any other month, proceed in good conscience; holidays are good for us. When I vacate, however, I shall endeavour to arrange for people to cover our meetings. The public worship of Almighty God and the proclamation of His glorious Gospel are too precious and vital to suspend, pause, shelve and postpone. Furthermore, the pastor is no priest through whom you must approach God; His gathered people share His presence well enough without him. 
"We believe a healthy culture of rest is essential and biblical!"
Essential and biblical? Could we apply this essential and biblical principle to reading our Bibles? To praying? To helping others? To expressing virtue? To helping the needy? All require effort and perseverance; all take up precious time. I keep considering inviting back my old friend Prophet Adam Arsden of Martin Bottom to write again for our blog. The problem is that there is little room for a parody writer when the pastors and prophets of real churches do a much better job.
They who founded the church seem nice enough folk, with a heart for the lost and a love for the Lord. On their website, they state:
In 2015 we felt God speak to us about leaving our home in ___ to move to the ___ to start a new church...When we visited ___ we knew instantly this was where we were meant to be, as we fell in love with the people, the culture and the quayside!...Ultimately, we believe God has called The River Church both to serve ___, and to start other churches across the ____.
I cannot make similar claims about my own situation; I did not have to sacrificially relocate to pastor Salem Chapel, neither can I claim to have fallen in love with the people and the culture of the Ribble Valley. But I love them and it enough to desire regular, uninterrupted proclamation of divine truth there, without fail. I suspect we are much smaller than our brethren in that city, and their leadership is more dynamic and versatile than mine, but on this occasion, I think that the poor country chapel has the advantage -for two weeks in the summer, at least.
Image by Sergio Cerrato - Italia from Pixabay