Do not be Conformed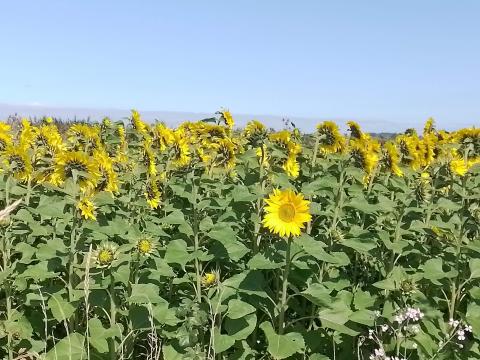 At Frampton Marsh we passed a large section of sunflowers. These beautiful blooms love the sun and love to face it, turning their stems so they might catch the rays. Yet here, the majority are facing an empty sky, while just one plant has turned to face the light.
Blessed is the man
Who walks not in the counsel of the ungodly,
Nor stands in the path of sinners,
Nor sits in the seat of the scornful;
But his delight is in the law of the Lord,
And in His law he meditates day and night.
Psalm 1:1-2, NKJV