Family Lessons 40: Anglican Convert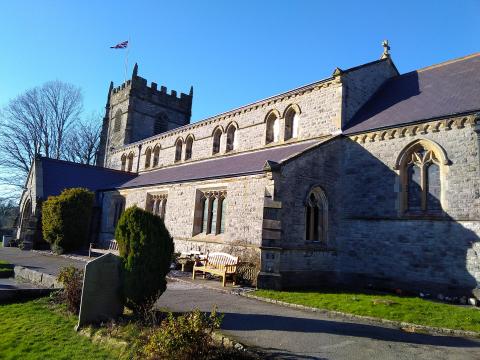 Christopher Davidson, my 7x great-grandfather, was baptised as an adult. Though born in 1723 at Tatham in the Lune Valley, he was baptised on 21 October, 1754, at Ingleton Parish Church. Ten days later, he married my 7x great-grandmother, Ursula, at that same church.
Then, as now, most people are baptised as babies. I wondered why a 31-year-old would desire Anglican baptism; he evidently was not baptised as an Anglican to begin with. I therefore suggest his parents, whose details we do not have, were Quakers who had no baptism, or non-conformists whose baptisms the state church did not recognise. The woman to whom he was affianced was either a staunch Anglican, or her parents were, and may have insisted that he become a 'proper' member of the Church. It seems notable that his baptism was the fortnight before his wedding. The eighteenth-century Church of England was in a sorry state, so I doubt the baptism portended any great conviction on Grandfather Davidson's part. It certainly offered him few earthly benefits, for his burial record states:
Christopher Davy of Kirby-Lonsdale in ye Co. of Westmoreland, Pauper, died at Burley [-in-Wharefdale] ye 12 Sep 1783 , Buried ye 14 Sep 1783 in ye Ch[urch]. Y[ar]d. [at Ilkley] Aged 60
The poor fellow died a pauper, though I wonder if his conversion to Anglicanism was also an expression of an even worse poverty- of the spirit. The state church offered a greater respectability and was a surer demonstration of loyalty to the Hanoverian kings than the more suspect chapels and meeting houses of the dissenters. In the end, it did him little good. The gospel is not about church membership or ceremonies, but a right heart before God and an acceptance of Christ's gospel.