Family Lessons 48: Gorrill's Grace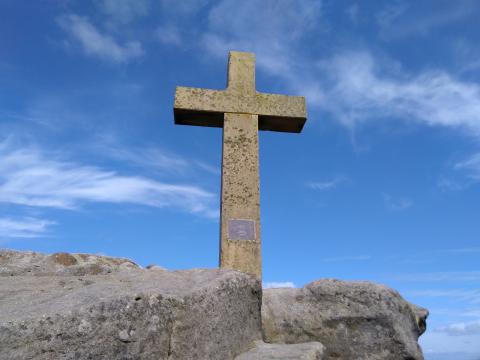 My 8x great-grandfather, Edward Gorrill, died in 1728. I have found a copy of his estate's inventory of goods which his will's executors could then distribute according to his recorded wishes. It is a fascinating glimpse into the living standards, business investments and lifestyle of a Yorkshire yeoman farmer. His home at Keasden seems to have had two bedrooms (chambers), a living room (parlour), a buttery and a kitchen. He seems to have a lot of stock and tools, as well as some significant leases of land outside his own parish, especially Bolton by Bowland, not far from our chapel. Sadly, none of this wealth, nor even personal effects, came down to me. Here is what I missed, the respective values listed in pounds, shillings and pence:
Borthwick
A true and perfect inventory made the 26th day of November in the year of our Lord Christ 1728 of all the goods cattells and credits of Edward Gorrill of Birkknott in Keasden in the parish of Clapham, Diocese of Chester late deceased by us whose names are hereunto subscribed
Imprimis his horse purse and apparel £5 0s 0d
It four kine £15 0s Od
It two steers £4 10s 0d
It one heifer £2 5s 0d
It three calves £3 0s 0d
It twenty sheep £4 10s 0d
It carts and wheels £1 0s Od
It one plough one harrow with yokes and teams 18s 0d
It traces and collars and other tackle 8s 0d
It sacks and saddles £1 2s Od
It spades and forks and scythes and sickles 6s 8d
It gavelock and hammers and other tools 13s 4d
It all other husbandry gear 10s 0d
It corn and hay and turfs £10 12s Od
It one bed with bedding thereupon and other goods standing in the parlour £4 10s ed
It one bed with bedding thereupon and other goods standing in the parlour chamber £6 4s 0d
It goods in the other parlour and chamber over it £3 0s 0d
It goods in the butter £1 10s 0d
It goods in the kitchen £5 6s 8d
It in other huslement 10s 0d
If the leases of certain lands at Birkknot £40 0s 0d
It the laeses (sic) of certain lands within the parish of Bolton juxta Bolland in the Diocese of York £55 05 0d
Total £165 15s 0d
Apprisers: John Gorrill Fra. Holden John Booker
Obligation in Latin and English
So what did he give me? He bequeathed me his daughter, Grace, from whom I am descended, who was but 12 when her papa died. Our heavenly Father, though He owns the cattle on a thousand hills and the wealth in every mine, usually avoids sharing this vast array of earthly wealth with us His children. Indeed, it often seems to be enjoyed by less worthy folk, who do not know their Creator. What He does give each one us- abundantly, lavishly and magnanimously- is grace. This is better than all the treasures of the earth, for unlike them, it neither rusts nor corrodes, and is the means by which we enter His presence.
I regret not inheriting Grandfather Gorrill's parlour goods, purse, hammers and forks, but without his Grace, I would not be here today.
Grace, mercy, and peace will be with you from God the Father and from the Lord Jesus Christ, the Son of the Father, in truth and love. 2 John 1:3
For by grace you have been saved through faith, and that not of yourselves; it is the gift of God. Ephesians 2:8