Great Harwood's Clock Tower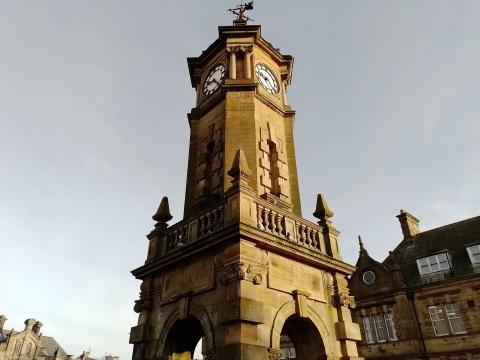 I have often wondered about the rather magnificent clock standing proud in Great Harwood. Meeting a pastor there for breakfast this month, I arrived early enough to inspect the inscriptions and information boards. It was erected to remember one of the town's more famous sons, John Mercer. The year our chapel was built, he discovered the best way of dyeing cotton orange, and later the process called mercerisation by which cotton was improved ahead of dyeing by applying sodium hydroxide.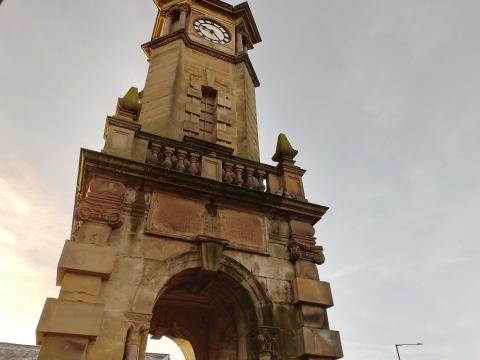 Like many people of his time, he never attended school, his Victorian biographer stating that he was taught by a neighbour. These rudimentary lessons enabled him to become a chemist, the skills from which made Victorian fabrics more colourful and attractive to the eye.
God's word, when we learn to read it and determine to better know its Author, enables us to both see and anticipate brighter hues, bolder colours and more a wondrous appreciation of the world around us.
Heaven above is softer blue,
Earth around is sweeter green;
Something lives in every hue
Christless eyes have never seen:
Birds with gladder songs o'erflow,
Flow'rs with deeper beauties shine,
Since I know, as now I know,
I am His, and He is mine
-G.W. Robinson