Hedge Woundwort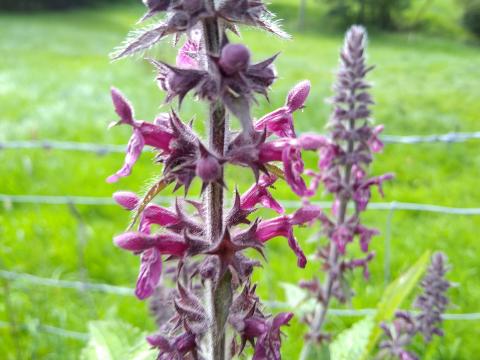 This Hedge Woundwort I found growing on my walk to chapel. It is a fairly attractive flower; its magenta-coloured petals are a welcome distraction from the dark green of the hedgerow. Otherwise, it is common and unremarkable, but for its one defining feature - its unpleasant and astringent smell. Yet as its names suggests, it is used to promote the healing of wounds.
Sometimes the best medicine has the worst taste, or in this case, smell. Similarly, we must judge the Lord's chastisement by its results and not its method.
And ye have forgotten the exhortation which speaketh unto you as unto children, My son, despise not thou the chastening of the Lord, nor faint when thou art rebuked of him: For whom the Lord loveth he chasteneth, and scourgeth every son whom he receiveth. If ye endure chastening, God dealeth with you as with sons; for what son is he whom the father chasteneth not?
Hebrews12: 5-7