The King Richard III, Scarborough
Jeremy Clark has researched a Scarborough bar called the The King Richard III, named after the Yorkist monarch who is said to have stayed there in the fifteenth-century. He claims that he was at Scarborough on May 22nd 1484 and again from 30th June to 11th July, in order to make naval preparations for Henry Tudor's invasion.
Some royal documents were 'given at the castel of Scardeburgh', while others were 'given at Scardeburgh', suggesting he did not exclusively dwell at the castle, and stayed more local to the harbour where his ships were being prepared. This, combined with the local lore that associates the unfortunate king with the medieval house, makes it a probable claim.
13 months after his visit, he went from being one of the continent's most powerful men to a corpse tied to a horse. How quickly do crowns, wealth, power and prestige slip away. He spent all those days at Scarborough preparing to win a fight he was going to lose. We Christians might seem a poor lot, bereft of fame and honour, but we have waiting for us something that cannot be lost:
Finally, there is laid up for me the crown of righteousness, which the Lord, the righteous Judge, will give to me on that Day, and not to me only but also to all who have loved His appearing. 2 Timothy 4:8, NKJV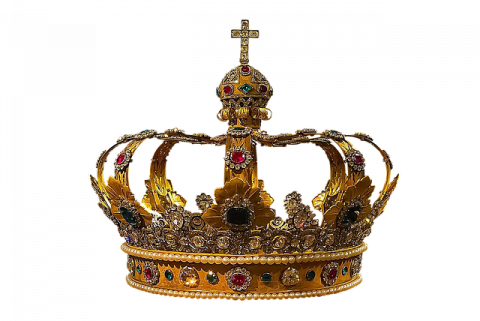 Image by Jean photosstock from Pixabay