Kirkbarrow Hall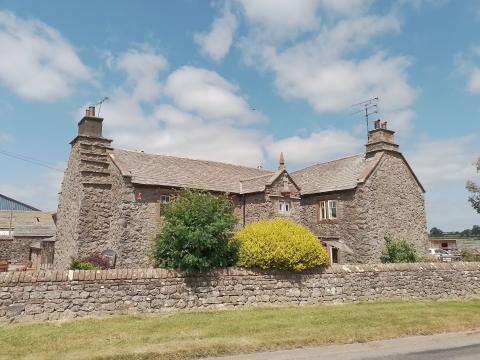 Kirkbarrow Hall is a rather fine English manor house between Barton and Sockbridge in Cumbria. It once belonged to Leonard Dacre, the notorious rebel, who died in Brussels in receipt of a 100-florin-a-month pension from that arch-villain, Philip of Spain. Good Queen Elizabeth described him as a "very cankred subtill traitor" for his role in the so called Rising of the North in 1569. The house later passed by marriage to Philip, 13th Earl of Arundel. He was sent to the Tower for treason in 1586. So here is a pleasant, quiet old house, owned by successive characters with treasonous intent and dangerous disloyalty. I have no idea about the current owners' political aspirations and levels of support for the King and His Majesty's Government. Perhaps they keep their heads down and get on with their lives. Had Dacre and the Earl done likewise they might have lived to a ripe old age ... and enjoyed this house into the bargain. 
Surrendering one's time, energy and life for politics is ultimately a waste. Surrendering everything for Jesus' sake is ultimately the best investment one could ever make.
All to Jesus I surrender,
All to Him I freely give;
I will ever love and trust Him,
In His presence daily live.
I surrender all, I surrender all;
All to Thee, my blessed Saviour,
I surrender all.
-Judson Van der Venter, 1896