Let Him Do What Seemeth Good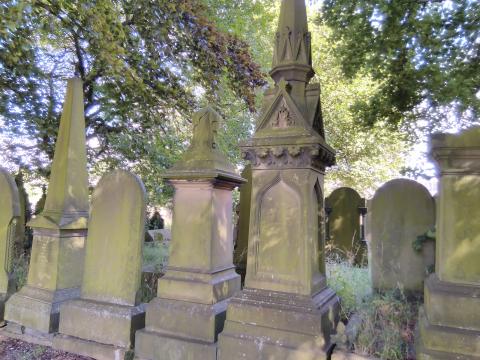 By St John's churchyard, Nelson, is a rather cluttered cemetery, as though the graves have all been made to squeeze up to make room for more. It boasts one of those large obelisk-style monuments which former generations were pleased to consider fashionable. Upon it is inscribed, in bold, unmissable letting:
IT IS THE LORD. LET HIM DO WHAT SEEMETH GOOD TO HIM.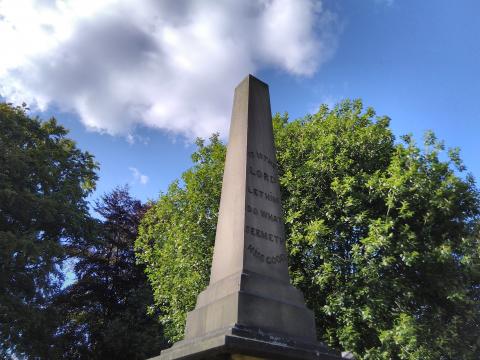 When the Lord sees fit to send us blessing, earthly success, popularity and wealth, we delight to accept. When the Lord allows pain, difficulty, trial and grief, we are less inclined to acquiesce is what seems good to Him. The saying cited is from Eli, of all people, in 1 Samuel 3:18, and describes his humble acceptance of young Samuel's message of divine judgement. Over a century ago in Nelson, someone's beloved was taken by death, and they had the grace and faith to erect so bold a testimony to God's sovereign and providential ways. Rain and sunshine, cold and heat, blessing and trial- all come from the Lord.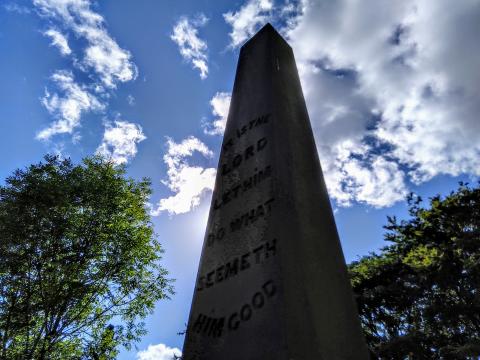 Lo, though he slay me, yet will I trust in him, and I will reprove my ways in his sight. Job 13:15, Geneva Bible