Martin Bottom Healing Revival 2023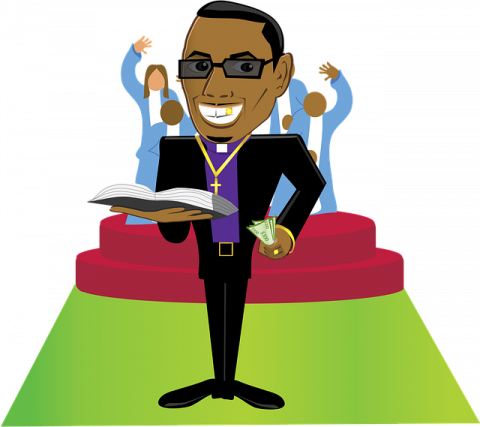 GREAT NEWS! Are you READY??
We are going to host a HEALING REVIVAL.
That's right, at Martin Bottom Community Church, we shall have a healing event in May/June. Now these events do not organise themselves, and careful planning is now required. We will of course need a healer (me) and some sick people to get healed. Unfortunately, some of you will recall a previous event in which the wrong kind of people came forward for healing. So this time, we are going to plan it more carefully. Below is a helpful checklist of which ailments/conditions will be allowed to be healed on the night:
Yes! You can come if you have:
One leg shorter than the other
Anyone on crutches who is able to walk a bit without them and then throw them at least 12 feet
Partial sightedness (not complete blindness- see below)
Stiff arms (can't raise above head)
Occasional backache
Deafness (partial)
The odd headache
Wheelchair-bound (but able to walk to the toilet/bed/upstairs)
Runny nose
Feeling a bit down
No thanks! Please find another healing revival if you have:
Cancer
Paralysis
Deafness (total)
Blindness (total)
Missing limbs
Visible wounds/deformities
Wheelchair-bound (and not able to walk at all)
Arthritus
Heart disease
Diabetes
Alzheimer's
Tuberculosis
Cirrhosis
Urinary infections
Malaria
Influenza
HIV/Aids
Lyme disease
Meningitis
Polio
Pneumonia
German measles
Salmonella 
Severe acute respiratory syndrome (SARS)
Shingles
Tetanus
Viral hepatitis
West Nile virus
Whooping cough
Chickenpox
Diphtheria
E. coli
Giardiasis
Crohn's disease
Ankylosing spondylitis
Sepsis
Bronchitis
Varicose eczema
Tonsillitis
Pelvic organ prolapse
Endometriosis
Osteoporosis
Motor neurone disease (MND)
Epilepsy
Chlamydia
Dermatitis herpetiformis
Laryngitis
Coeliac disease
Tinnitus
Yellow fever
Toothache
Osteoarthritis
Irritable bowel syndrome (IBS)
Parkinson's disease
Fibromyalgia
Cystic fibrosis
Glandular fever
Osteosarcoma
Pelvic inflammatory disease
Cystitis
Hepatitis A
Hepatitis B
Hepatitis C
Can you help?
We need a number of folk who can help us distribute, gather and read through prayer cards before the meeting, passing on details to me via text or radio link. This really helps me to hear words of knowledge from the Lord.
We also need volunteers to catch people who have been healed. Last time we had a healing event, a number of people fell backwards because of my powerful prayers who were then taken to A&E by ambulance for head injuries. This was a little bit awkward, and will not be allowed to happen at this year's event. Extra catchers will be used for fat people, and a supply of crash helmets will be made available if tumblers outnumber catchers.
BE BLESSED! I certainly am. 
Prophet Adam Arsden,
Martin Bottom Community Church, Rubble Valley