Memorial to Heroic Self-Sacrifice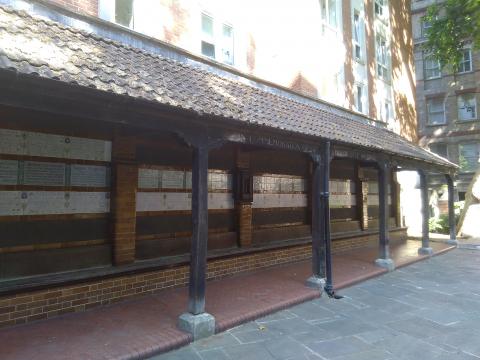 Last summer, I was moved to tears by a previously unknown and semi-hidden London landmark. It was George Frederic Watts' Memorial to Heroic Self-Sacrifice, situated in Postman's Park in the City. Upon ceramic tiles are names and brief descriptions of various Victorians and Edwardians who gave their lives rescuing others. I share a few photographs of them below. To die for another, to exchange one's own life for someone else's, is surely the dearest and most noble thing we can ever give, tragic though its results must be.
The Lord Jesus remarked in John 15:1:
Greater love has no one than this, than to lay down one's life for his friends. (NKJV)
If the memorial moved me to tears, how much more the Lord claiming me as His friend, and offering His life that I might live with Him after my death.