Palace of Sheen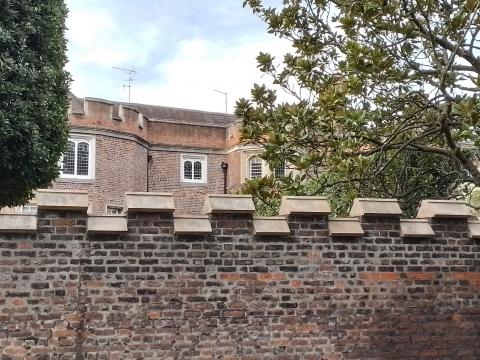 What now appears to be a rather higgledy-piggledy, albeit upmarket, housing estate, was once the royal palace of Sheen (renamed Richmond by Henry VII, who had previously been the Earl of Richmond). It was here that Elizabath I died, and so, too, Edward III. It was Richard II's main home, and to where the court of Edward I relocated. Various monarchs enjoyed hunting here; it was rural enough to offer a break from busy London, but close enough to hop on a barge and nip back at short notice. Although parliament sold the house in 1649 for £13,000, the place preserves a sense of royalty, grandeur, and power.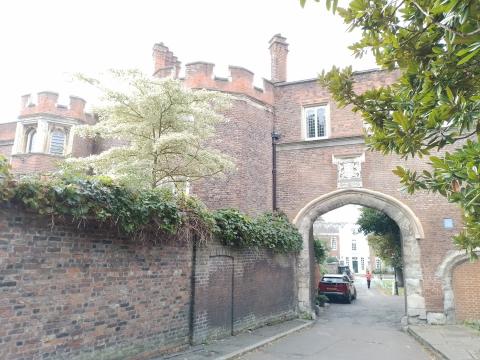 There are still hints of its history, with a gatehouse, a 'trumpeter's house', as well that thin, Tudor brickwork, along with palace-related street names, but its significance is now little. I daresay it is as pleasant a part of Richmond upon Thames as any other; its denizens, though not poor, are nonetheless ordinary. Where once reigned kings and queens, Sally Housecoat trains her wisteria, and Eric Broadbent polishes his car.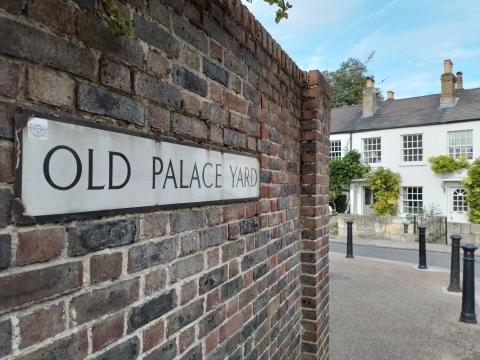 In the fourteenth of John, the Lord Jesus speaks these oft-quoted yet enigmatic words:
In My Father's house are many mansions; if it were not so, I would have told you. I go to prepare a place for you. And if I go and prepare a place for you, I will come again and receive you to Myself; that where I am, there you may be also. vv1-2
In this palatial heavenly state, there are dwellings (or rooms) in which Jesus' followers will be received. Yet He also talks about preparing it, as though a second act of creation is taking place, which we may term the new heavens and the new earth. Truly, God's people will live in a splendid place when the Lord calls them home. And, like Sheen, ordinary people will one day occupy and share a place once reserved for the powerful and the wealthy, the dazzling and the glorious. Yet they will not be allowed there because the monarch has gone, but because He is very much present. Heaven will not be some housing estate on the ruined site of past glory, but a gigantic and stunning royal abode where the King welcomes all his liegemen and women to be with Him forever, world without end.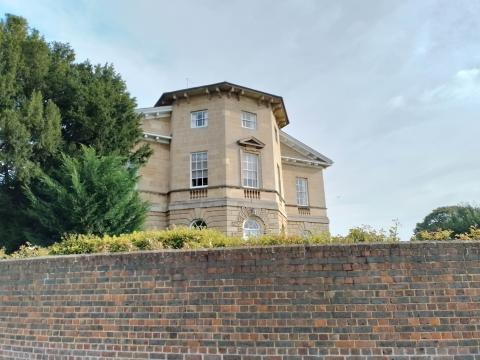 My King and my God.
Blessed are those who dwell in Your house;
They will still be praising You. Selah
Psalm 84:3b-4