Passion For Life: Mission 2023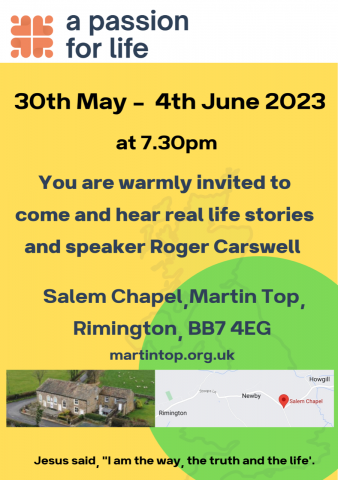 Do join us for this week of outreach, held at Martin Top Chapel, except for the Saturday evening, during which we will be at the auction mart at Gisburn. People from all churches (or none) will be made very welcome.
If you would like to know more about the Christian message, and the amazing hope that it gives to those who believe, or the transforming power of Jesus Christ to change lives, come along and hear it for yourself.