Saxon Baby Coffin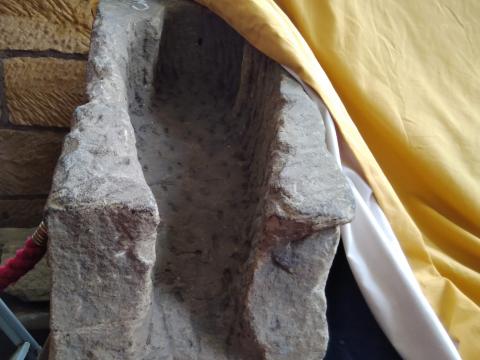 A SAXON BABY COFFIN
So read the nonchalant sign intended to satisfy the tourists' curiosity. By it sat a hollowed stone, in which an early medieval child was once laid, and there interred in Whitby's soil. I think only one thing worse than seeing one's parents die, is that of a parent seeing their child die. Death is cruel and it is compulsory. Over this Christmas period, I have attended three funerals. One, a church member's father, one for a lady in the village which I took, and thirdly a former preacher at Salem Chapel whose funeral was at the Gospel Mission. Thankfully, we Christians have a sure and certain hope:
Then Jesus spoke to them again, saying, "I am the light of the world. He who follows Me shall not walk in darkness, but have the light of life." John 8:12
2023 will host more deaths, no doubt. The Lord Jesus' words will ring just as true.