St Cuthbert's Girl, Tom Dougall's Skill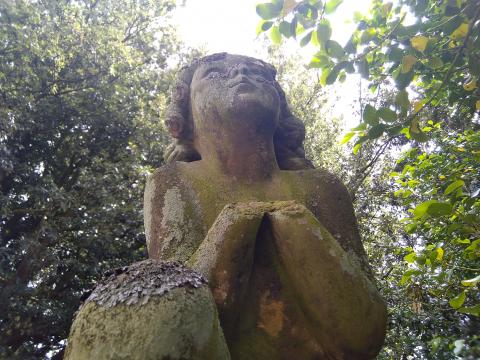 In the grounds of St Cuthbert's, Pateley Bridge, an unusual stone carving of a small girl sits atop a gravestone. I approached this baleful sculpture with disquiet, expecting some tale of woe to be told on the other side. Too many Victorian funerary monuments record infants dying in the arms of heartbroken parents, or whole broods wiped out by cholera or typhoid. To my relief, I learned it was the resting place of Thomas Dougall, stonemason. No mention is made of dying infants, though other adults share the grave. I therefore surmise the little girl is a final artistic flourish, a last token of the craftsman's skill. No more would the building stone of Nidderdale yield to Mr Dougall's chisel and square. She is one last reminder of his contribution to earth's long history - his own tomb. Although the little girl has done well to sit there so serenely since 1836, one day, she shall topple. A careless ladder, a gang of feckless youths, the normal weathering processes - she will fall to the ground as surely as the grave on which she is now aloft. All our works, achievements, accomplishments and memorials are fleeting shadows, ephemeral fare. Writes the apostle:
For no other foundation can anyone lay than that which is laid, which is Jesus Christ. Now if anyone builds on this foundation with gold, silver, precious stones, wood, hay, straw, each one's work will become clear; for the Day will declare it, because it will be revealed by fire; and the fire will test each one's work, of what sort it is. 1 Corinthians 3:11-13
What the world values, Christ abhors. What Christ treasures, the world despises. Your degrees, skills, reputations and certificates are hay and straw. Your evangelism, charity, intercessions and faithfulness will be the precious talk of a golden eternity.