St Mary's Church, Stapleton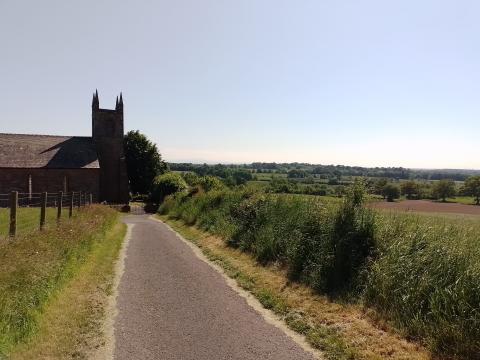 I recently called at St Mary's Church at Stapleton in Cumberland. It is an interesting building; though ostensibly gothic, like so many, its inside is light and airy, unencumbered by thick pillars and heavy features. It is well maintained, and a large ceiling rose, pleasantly designed, adorns the centre. Built in 1830 before the Victorians' excessive enthusiasm for high gothic took off, it is well apportioned and appointed, with just a few wall memorials and a font from the previous building interrupting the new style's tasteful modesty.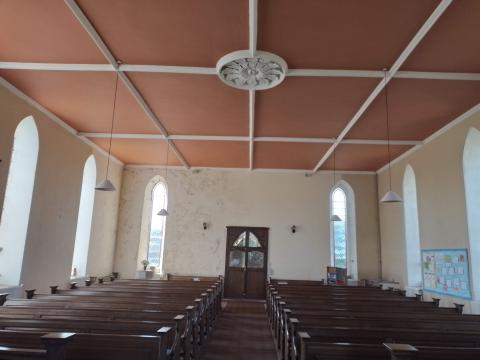 Who would not want to worship here? The answer is the locals, according to a sign at the entrance, which laments the low numbers, despite the church being 'for the whole community'.
Yet from 1771, even the vicar did not attend. An absentee cleric, he claimed the tithes but lived elsewhere, instead paying four curates to do his preaching, teaching and baptising, while he lived in some more significant locality. I daresay that such a beautiful- but remote- place did not appeal to the cultured Rev William Graham. St Mary's reminds us that though few deign to attend lowly and remote places of worship, it is often in the far flung outposts that light and truth are to be found. Our chapel (along with others) offers more gospel truth than many of the urban churches, which dance at Baal's altar or just serve thin gruel with little nourishment.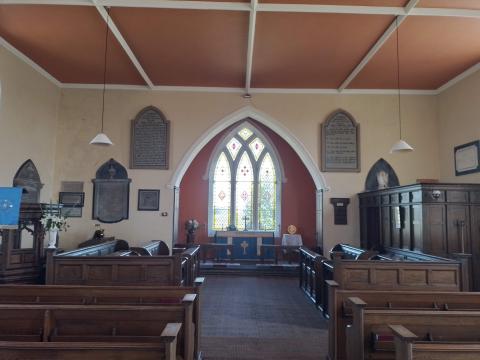 And Cain... builded a city, and called the name of the city. Genesis 4:17a
He makes me to lie down in green pastures;
He leads me beside the still waters. Ps 23:2