St Michael, Cornhill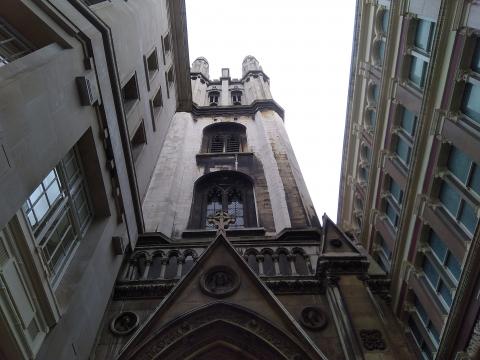 St Michael Cornhill is a large old church built on the site of Londinium's Roman's basilica. The church is imposing, and yet it feels tucked away by its neighbouring buildings. Like many hidden churches, it is more beautiful within than many of the ones who flaunt themselves in favourable locations. Even better than its fine décor and pleasant walls, is the evangelical, conservative tone of its theology. It uses The Book of Common Prayer, the Authorised Version of the Bible and the English Hymnal, which would delight many a believer in the north.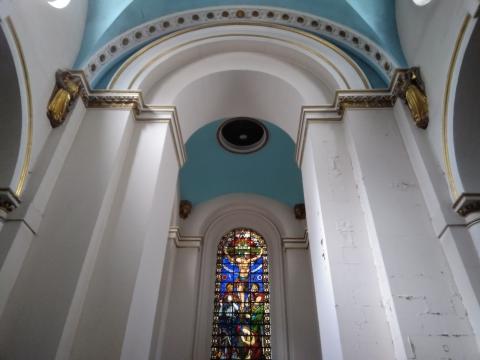 St Michael's does not make it into my two 'Best Church' guides (Durant's and Jenkins'), possibly because of the duck-egg blue the PCC was pleased to paint it, or perhaps because it has few features which are so obviously unique. Indeed, I shall talk about that which is so typical of these Wren, City churches- its reredos. This is the wooden (or marble) screen behind the altar, in front of which usually stands a cross and a couple of candles sticks.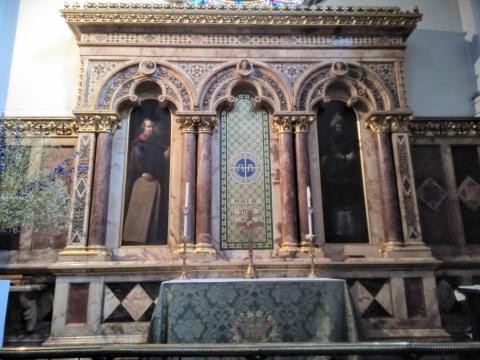 In many of these London churches, and here, it is flanked by two oil paintings of Moses and Aaron. This is not a combination we see much of outside of the City, though the two men were brothers. We might expect Moses and Elijah representing the law and prophets, or Moses and Peter, representing the two covenants, or even Moses and Christ. So why the two siblings?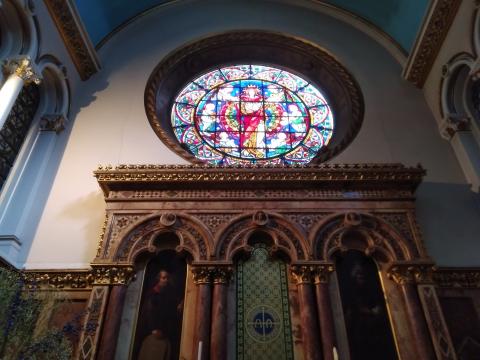 Both, of course, point to Christ. Moses represents the law, that expression of God's holiness and righteousness. Aaron represents the priesthood and the Tabernacle's offerings, through which sinful Israel would approach the holy God of Sinai. Christ wonderfully fulfilled God's law while providing sinners with a priesthood, offerings and a Tabernacles by which we could be admitted to the Father's throne.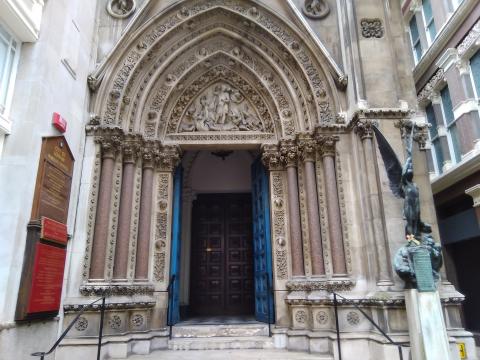 Seeing then that we have a great High Priest who has passed through the heavens, Jesus the Son of God, let us hold fast our confession. For we do not have a High Priest who cannot sympathize with our weaknesses, but was in all points tempted as we are, yet without sin. Let us therefore come boldly to the throne of grace, that we may obtain mercy and find grace to help in time of need. Hebrews 4:14-16, NKJV