Tin Minister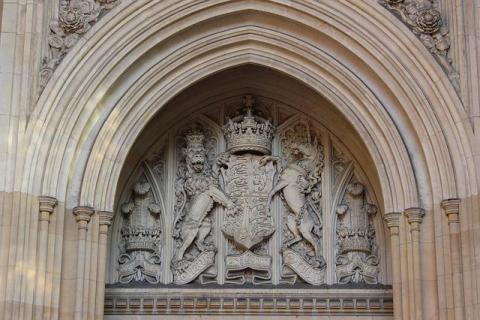 Our flailing Prime Minister has survived a vote of no confidence. I suspect the numbers against him have severely weakened his authority and only given succour to the Labour Opposition who will now benefit from his apparent weakness. My own view is that he should go, but I prefer General Elections to oust the unwanted rather than MPs behind closed doors or public Votes of No Confidence. At least there is a degree of stability once more.
What a contrast with the monarch. Heads of Government come and go- Mr Johnson only entered Number Ten in 2019- whereas our Head of State is serving her eighth decade with little sign of flagging. Nevertheless, our Queen will vacate her post one day, to be replaced by another, whose abilities and instincts may be different to her own.
Human government is fragile, temporal and often inadequate. Yet the great God, who governs the universe- sustaining it by His word (Hebrews 1:3)- has always ruled and always shall. Those of us living under hard dictatorships will marvel at heaven's benevolence and kindness. We who live in democracies will marvel at its permanency and competence.
The Lord reigns, He is clothed with majesty;
The Lord is clothed,
He has girded Himself with strength.
Surely the world is established, so that it cannot be moved.
Your throne is established from of old;
You are from everlasting. Psalm 93:1-2, NKJV
Image by Mariusz Matuszewski from Pixabay