Tunley Chapel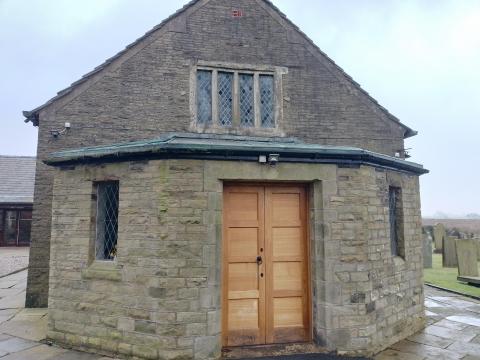 I called at Tunley Chapel last week, a small URC church in the small village of Tunley, near Wrightington. I actually stumbled across it by chance, but ought to have sought it out for its own sake. It claims to be the oldest, purpose-build Presbyterian church in the kingdom, having been constructed in 1691, with more recent additions. Upon arrival, I saw a lady within brandishing a set of keys to whose goodness I appealed in letting me enter and take pictures. Doubtless, there are thieves even in this West Lancashire arcadia, but my ministerial credentials lent me the benefit of the doubt. Internally, it was well apportioned and maintained, the fixtures and fittings being nineteenth century. An information board at the rear listed the ministers, the first of whom, Jonathan Schofield, had been a chaplain in the Parliamentary army during the civil wars and was subsequently curate at Douglas Chapel, Parbold, now replaced by the grander parish church on Parbold's steep hill. I have not managed to gain entry, but understand that the pulpit which he had used, and dates to 1648, is still there. Having been ejected in 1662 for refusing to use the Prayer Book, he and his puritan-minded congregation met at South Tunley Hall farm, below, which had been the home of Thomas Wilson. A committed Presbyterian, he is said to have opened his home to Oliver Cromwell during his pursuit of royalists after the Battle of Preston in 1648.
How they managed to meet in such an obvious place 'secretly' for so long would suggest they were respected in the neighbourhood, or at least tolerated by the Anglican gentry. When William of Orange ascended the throne and passed the Act of Toleration, the Presbyterians of Tunley erected this rather fine chapel. With little prompting, Mr Wilson donated a parcel of land for
an Oratory, Chappell or place of Religious worship for an Assembly or meeting of a particular Church or Congregation of Protestants dissenting from the Church of England for the free exercise of their Divine worship therein. (source)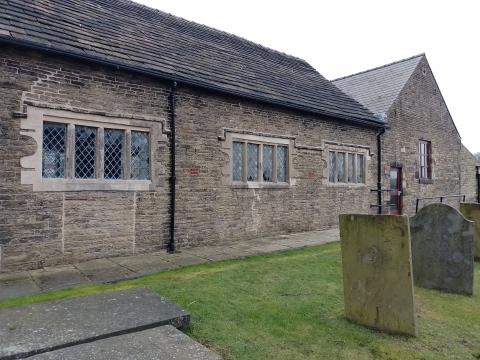 Still, I was delighted to discover than a man of that period for whom I have much respect, is accounted the church's second minister: Adam Martindale. This is he whose published diaries I read two years ago, and to whose church in Cheshire I repaired, but was unable to gain entry, they being the 'Covid times'. The Ministers Board did not have the year in which he departed, and other sources fail to mention his time at Tunley Chapel, so his role may have been informal. In seasons of persecution, of course, when the bishops had banned him from preaching, a detailed paperchain of evidence is unlikely to exist. So I was denied entry to Rostherne, and nearly was at Tunley, but I have now been to a church that was blessed by that gentle man's ministry during those fiery years of persecution.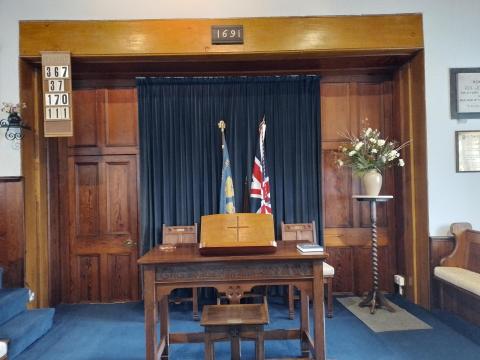 It seemed a busy place for a Saturday afternoon, with young ladies dancing in the church hall, their fathers waiting for them in the car park. I pray that, even in the secular days in which we live, Tunley Chapel will never forget the painful sacrifices made by its forbears, nor the glorious gospel of grace once soundly preached from Presbyterian pulpits.