Wild Garlic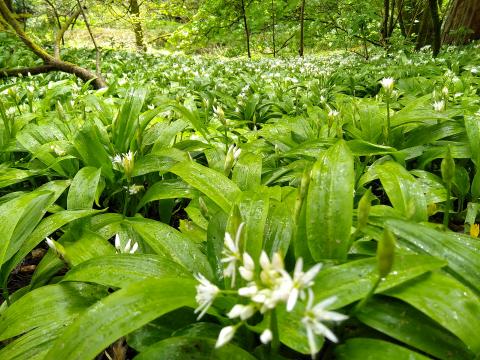 This is wild garlic, an early summer delight to those who enjoy woodland walks. It is a species of Allium, first given its name by Swedish botanist Carl Linnaeus in 1753. Its comes from the Greek ἀλέω (aleo, to avoid) on account of its garlicky smell. Yet this, for many, is its very attraction. In 2 Corinthians 2:15, Paul writes:
For we are to God the fragrance of Christ among those who are being saved and among those who are perishing.
To the world, we Christians stink. To God the Father, we have the aroma of the Son, redolent of His beauty, righteousness and worthiness.