Worn Again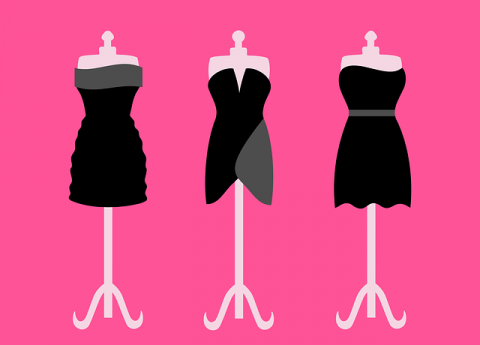 I have just read Dana Thomas' Fashionopolis (Head of Zeus, 2019), an exposé and critique of the fashion industry. Here are some of her shocking claims:
20% OF ALL ITEMS GO UNSOLD
THE AVERAGE GARMENT IS WORN JUST 7 TIMES
THE AVERAGE SHOPPER BUYS 68 ITEMS OF CLOTHING PER YEAR
100 BILLION GARMENTS ARE PRODUCED EVERY YEAR
1 T-SHIRT AND 1 PAIR OF JEANS USES 5,000 GALLONS OF CLEAN WATER
SHOPPERS BUY 5 TIMES MORE CLOTHING TODAY THAN IN 1980
FEWER THAN 2% OF WORKERS IN THE CLOTHING INDUSTRY EARN THE LIVING WAGE
OVER 60% OF GARMENTS CONTAIN FABRICS DERIVED FROM FOSSIL FUELS
THE CLOTHING INDUSTRY IS RESPONSIBLE FOR 20% OF INDUSTRIAL WATER POLLUTION
She observed that the culture of fast fashion means we buy bags' worth of new clothes each year that we barely wear and certainly do not need; this mass production model sees unbought and over-produced clothing burned or put into landfill. The third-world sweat shops that manufacture them cost Western nations well-paying jobs while condemning the workers of poorer nations to long days toiling in dangerous conditions for minimal pay. Interestingly, Thomas advocates the concept of renting clothes rather than buying them. 
The book challenged my own practice. Although I wear old clothes (some suits and jumpers go back to the 1990s) and I have only bought second-hand for the last decade (excepting all underwear and some footwear), my own accumulation of clothing only encourages more to be produced. When garments were hand-made locally, they were expensive, and we treasured and mended them. Modern fashion is a capitalist game to enrich the shareholder, while it potentially improverishes worker and wearer alike. I pondered what the Lord Jesus promises in Revelation 3:5:
He who overcomes shall be clothed in white garments
Although there may be some metaphor here (to symbolise the righteousness of Christ, perhaps), I am generally inclined to take it literally until the context or other scriptures demonstrate otherwise. So assuming the heaven-residing saint is clothed in white, we have here a wonderful contrast to earthly clothing. Although the coverings of heaven are likely to be stunningly beautiful, I suspect they will not change each season. The tastes and foibles of earth are unsettled and erratic; the apparel of heaven is stately and calm.
...he tore his clothes, covered himself with sackcloth, and went into the house of the Lord (taken out of all context). Let us be wise when it comes to fashion. 
Image by OpenClipart-Vectors from Pixabay